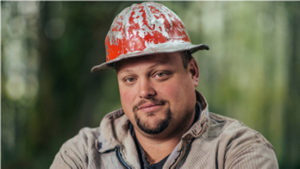 By Kristi O'Toole
In shocking news today, Gabe Rygaard of the hit show Ax Men has died in a car wreck. Fans are really shocked by this news that is just now coming out. KOMO News shared the details about what happened to Gabe Ryggard. He is also known as a former Clallam County commissioner candidate. The wreck that took the life of Gabe happened at 9:22 a.m. Friday involving three vehicles on U.S. Highway 101, a quarter-mile east of Laird Road, west of Port Angeles.
After speculation, Gabe's father Craig confirmed that his son did die in the crash today. Clallam Fire District No. 2 Assistant Chief Dan Huff reported that the driver of a Ford Bronco died at Olympic Medical Center. This was due to injuries from the wreck, but so far a lot of details about what happened are not coming out. There were three different vehicles and seven different people in the wreck. Everyone else just had minor injuries.
The show Ax Men aired on History and was recently canceled. His family-owned Rygaard Logging Inc. was a big part of this show. Fans were really upset when they heard that it would not be coming back again and that Gabe wouldn't be on television anymore.
NewzBreaker extends our condolences to the Rygaard family in their time of grief.
When Kristi isn't writing for NewzBreaker, she writes supernatural suspense novels having three currently published. If you would like to check out any of her books they can be found online and at other major retailers like Books a Million and Amazon. Never one to rest, she also paints/designs shoes and items for the home. Check out her eBay store, Watered Down Vodka and her FB page.
Comments or questions are welcome.