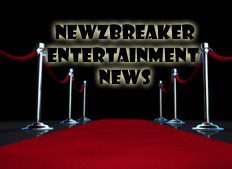 The music world is a crazy one where events and scandals happen at lightning pace. New music drops, tours are arranged, and many other crazy stories hit the headlines almost on an hourly basis. On that note; let's take a look at some of the more important music news that happened this past week.
Izzy Stradlin Speaks Out On GnR Reunion:
When it was announced that legendary rock band Guns N Roses were reforming with the majority of the original band members, more than a few eyebrows were raised when it was seen that original guitarist Izzy Stradlin was not in the line up.
Axl Rose was interviewed recently on TV, and basically said that he had no idea why Izzy did not want to re-join the band. He did, however, indicate that perhaps there was an arrangement in place but it was not honoured.
Izzy's response to which, via Twitter, was simply "Bulls*it, they didn't want to split the loot equally, simple as that". Stradlin has stood in with the band on many occasions in the past, even after leaving initially, with his last shows having taken place back in 2012.
Kings of Leon – Back to Their Best
With the release of their new album, WALLS (dropping October the 14th), lead singer and guitarist Caleb Followill has spoken out in relation to the band's relationship in past times. Caleb admitted to NME that the band felt more like they were business partners than family and band mates, while at the height of their fame and success.
Having the money available to each member of the band to make their own travel arrangements, while more comfortable, also led to the breaking of the bond that made them the band they were. While there are guides such as Apnet.com Casino available to gamblers, there are no such guides available on how to be a rock band.
Luckily for us, KOL have figured out what made them successful, and have returned to their comfort zone from a musical perspective.
Johnny Depp's New Music Related Movie
Johnny Depp is set to star in a new movie playing the role of real life detective, Russell Poole. In the movie, titled Labyrinth, Poole investigates the murder of rap giant, the Notorious BIG, acting on the theory that rogue forces within the LAPD, operating on the instruction of Death Row Records, murdered Biggie in retaliation for the murder of West Coast rapper Tupac Shakur (2 Pac) the previous year.
This will be Depp's first movie release after his extremely high profile divorce from the actress Amber Heard.
iPhone 7 Removes Headphone Jack
In music related tech news, the new iPhone has been announced and, as expected, the headphone jack has been removed. Wireless headphones or a Lightning to 3.5 mm jack connector can be used to listen to tunes stored in the iTunes app. This has enabled Apple to make the new iPhone slimmer than ever before.