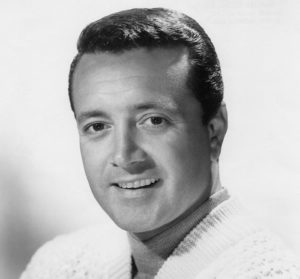 By "Bad" Brad Berkwitt
Legendary Italian crooner Vic Damone passed away yesterday at the age of 89. He was beloved by many, especially in the days when music was beautiful and played in almost every home throughout the US.
Damone, whose smooth baritone led Frank Sinatra to famously declare he "had the best pipes in the business," died at Mount Sinai Medical Center in Miami Beach, Fla., surrounded by several close relatives.
Damone starred in several television series, including "The Vic Damone Show" on NBC, and hit movies including "Kismet" and "Rich, Young and Pretty," but the singer did not consider himself a true crossover star.
"I never thought of myself that way," Damone wrote in his memoir. "That wasn't my particular gift. My gift was singing."
NewzBreaker extends our condolences to the Damone Family in their time of grief.
[si-contact-form form='2′]