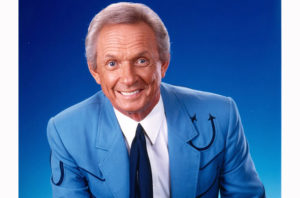 By "Bad" Brad Berkwitt
Country music legend Mel Tillis, whose six-decade career in the music industry had him scoring hits such as "I Ain't Never", "Coca Cola Cowboy", "Southern Rains", and "I Believe In You" and who never let his stutter get in the way of him becoming a legend, died on Sunday, his publicist confirmed. He was 85.
Tillis passed away at Munroe Regional Medical Center in Ocala, Fla., his publicist Don Murry Grubbs said. The music legend is believed to have died from respiratory failure after he never recovered from intestinal issues he has been battling since 2016. He leaves behind his longtime partner, Kathy DeMonaco, his six children and six grandchildren.
NewzBreaker extends our condolences to the Tillis family in their time of grief.
[si-contact-form form='2′]