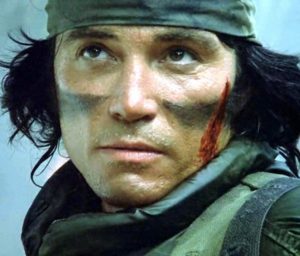 By "Bad" Brad Berkwitt
Character actor Sonny Landham who may be best remembered for his role as Billy Sole in the 1987 movie Predator with Arnold Schwarzenegger has died at the age of 76 last Thursday. I also enjoyed him in the 1982 movie, 48 Hours, with Eddie Murphy, where he played criminal, Billy Bear.
Landham's sister, Dawn Boehler, told the AP that the actor died from congestive heart failure in a Lexington, Ky., hospital.

NewzBreaker extends our condolences to the Landham Family in their time of grief.
[si-contact-form form='2′]