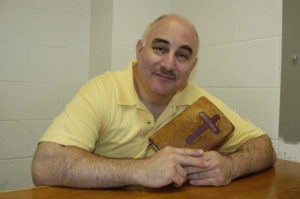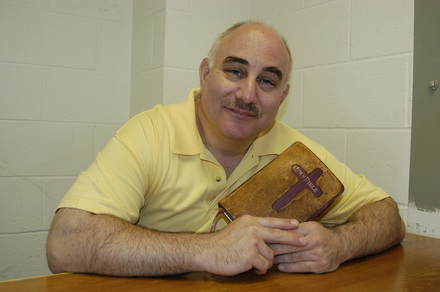 New York City was in panic for more than a year in the late '70s while a serial killer armed with a .44 caliber gun taunted law enforcement, toyed with the media and played a fatal game of cat and mouse with its residents. Now, on the 40th anniversary of the capture of David Berkowitz, Investigation Discovery (ID) premieres the documentary special SON OF SAM: THE HUNT FOR A KILLER, tracing the parallel stories of a serial killer's unsuspecting victims and the dedicated detectives who worked tirelessly to capture the madman who left six young people dead, seven wounded, and a city in chaos. Through a combination of first-person testimony and rich archival footage, SON OF SAM: THE HUNT FOR A KILLER delivers a compelling suspense thriller tracking the investigative moves of the NYPD and New York media in their hunt for a suspect, while providing a platform for the survivors and victim's families. The two-hour special event, SON OF SAM: THE HUNT FOR A KILLER, premieres Saturday, August 5 from 9-11/8-10c on the #1 true crime network, Investigation Discovery, with additional content available on ID's TV Everywhere app, ID GO.
"The mass hysteria that descended upon New York during 1976 and '77 is now approaching its 40-year anniversary, but feels like just yesterday to New Yorkers who lived through this terrifying time," said Henry Schleiff, Group President of Investigation Discovery, American Heroes Channel and Destination America. "Now, in a historical retrospective, Investigation Discovery relives this tragic mark in New York's storied history from those who encountered and hunted the madman, especially the investigators who worked tirelessly to bring justice to the city, and the intrepid reporters who played an influential role in his capture."
SON OF SAM: THE HUNT FOR A KILLER explores the bizarre twists and turns in the extraordinary police investigation and subsequent manhunt, explaining how police pieced together a seemingly random slew of shootings to build a psychological profile of the killer. This multi-perspective story unfolds chronologically, featuring access to people intimately involved in the case, including families of the victims as well as survivors Carl Denaro and Robert Violante. Detectives who worked the various homicides offer insight into how they captured the killer, including: Captain (Ret.) of the NYPD and head of the Omega task force, Joe Borelli; Queens detective and original task force member Marlin Hopkins; arresting officer William Gardella; and NYPD Psychologist Harvey Schlossberg, who was tasked with profiling Berkowitz. Reporters who covered the case also discuss how the media were thrust from being observers to participants in the frenzy, such as New York Post's Steve Dunleavy and New York Daily News' Brian Kates, who worked alongside Jimmy Breslin.
Additional support content will be available on ID's social platforms on Twitter and Facebook, including companion articles on its dedicated crime news blog, Crimefeed.com. The two-hour documentary, as well as exclusive extended content exploring the conspiracy theories of satanic cult activity after Berkowitz was imprisoned, will be available at InvestigationDiscovery.com and ID's TV Everywhere platform ID GO, available for iOS and Android devices as well as Roku, Amazon Fire TV and Apple TV, beginning on Saturday, August 5 at 9/8c.
SON OF SAM: THE HUNT FOR A KILLER is produced for Investigation Discovery by Cream Productions in association with Absinthe Film Entertainment. For Cream/Absinthe, Kate Harrison, Richard Curson Smith and David Brady are executive producers. For Investigation Discovery, Max Culhane is executive producer, Sara Kozak is senior vice president of production, Jane Latman is executive vice president of development, Kevin Bennett is general manager, and Henry Schleiff is Group President, Investigation Discovery, American Heroes Channel, and Destination America.