Loading ...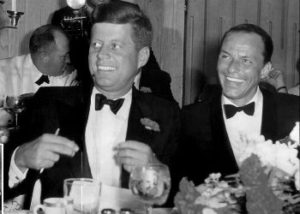 By Marla Eggar
No other president in history has embodied the hopes, dreams and aspirations of the American people like John F. Kennedy. His death was the end of a legacy that once held such a promising future. In the years following his death, conspiracy theories and controversy still remain. Eventually, The Warren Committee ultimately concluded that Lee Harvey Oswald acted alone in the assassination of President Kennedy. Despite this conclusion, conspiracy theorist note other affiliations as responsible for JFK's death.
But what other syndicate could've been responsible for the assassination of JFK? Who demonstrated the most animosity towards Kennedy tenure? Why would anybody order the death of such a beloved U.S. President? In order to answer these questions, one must examine who the Kennedy family really was. The family story begins with Joseph P. Kennedy, the father. Joseph, who was also referred to as Joe, was a successful commodity investor who made the bulk of his fortune on Wall Street.
A libertarian, Joe was equally known for his cutthroat tactics and manipulation in business. It's rumored that during prohibition, Joe was a bootlegger, although never formally charged. It's also speculated through this illicit activity that Joe allegedly made connections with underworld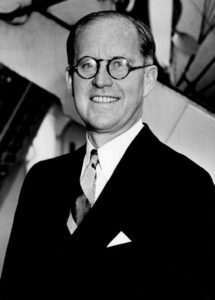 figures like Frank Costello who before his death claimed he and Kennedy were bootlegging partners (although there's never been any credible evidence to support his allegations). Never the less, rumors that Joe not only rubbed elbows with top mobsters, but enjoyed other vices such as heavy gambling and loose women have been persistent throughout the years.
Regardless of such, in the public eye Joe knew how to keep a clean image as a devoted husband, loving father and distinguished businessman. When Joe's desire for a political future was ruined (by his own hand) his son John sought to restore his father's dream. JFK embraced his father's goal as his own and pursued a life in politics. Now John Kennedy had what some may referred to as a conflicting personality. What I mean is, on one hand he could pursue the highest of ideals while simultaneously flouting his arrogance. Undeterred JFK was embraced by the public, in particularly by women. By 1947, he was elected to the House of Representatives, six years later to the Senate. Sealing his image as an irresistible politician John Kennedy married the sophisticated Jacqueline Bouvier. As a politician, JFK was effective and diligent. However, his climb to the top of the political arena would not solely rely on his father's ability to bankroll his campaign. It's believed, by some, that the Kennedy's would rely on mob payouts and bribery to assure victory.
According to Skinny D'Amato, Joe Kennedy use the mob to stack the chips in his sons favor by paying off a small town sheriff in West Virginia. At the time sheriff's counted the votes and the Kennedy's would need every one of them in the 1960 Democratic presidential primaries. The idea was once Kennedy was in power he would readmit deported mobster Joe Adonis. When the votes were counted, Kennedy won. By the time mutual friend Frank Sinatra came along things couldn't be better, for both the mob and JFK.
When the Hollywood heartthrob Sinatra introduced Kennedy to Judith Campbell, things kept looking up for the presidential candidate. Campbell would later go on to claim that she not only had an affair with JFK, but she also acted as a secret carrier for Kennedy. As the story goes, Campbell was the intermediary between Kennedy and Giancana. Sam Giancana, who also had a hand in the West Virginia election, also had a lot of political influence in the state of Illinois which was a key battleground state for Kennedy.
The terms of their agreement was simple. Kennedy would pay Giancana through Campbell and in return Giancana would sway the vote in Chicago, Illinois in Kennedy's favor. (Giancana would also have John Kennedy in his back pocket if needed in the future) Some say Illinois was also a key factor for Kennedy in beating Nixon. Once again, when the votes were counted Kennedy was declared the winner! On January 20, 1961 John F. Kennedy was sworn in as the 35th President. (Fun Fact: JFK was the first Roman Catholic ever chosen to lead this country). This great achievement however did not come without complications.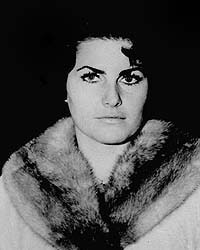 Kennedy's presidency inherited both the Cold War and communist Fidel Castro. Now there's a lot of controversy as to whether Kennedy knew about the mob's involvement in the Fidel Castro/CIA-assassination plan, but for all intents and purposes I'm going to insist that he was aware of the plan. My reasoning is based upon his side chick, Judith Campbell memoirs. Campbell claims she carried messages about Fidel Castro from Kennedy to Sam Giancana. Giancana would definitely want revenge against Fidel Castro. When Castro tore up the city acting like a damn fool, Giancana was one of many mobsters who lost millions down in Havana. Kennedy would have the power to infiltrate and Giancana would have the muscle to regulate… only one problem… it didn't go down that way! The plan was messed up from jump street, but you'll have to read my previous article or google it to know why. For those who are keeping track, the Kennedy family was now in debt to the mob. Beginning with the West Virginia primaries, Chicago vote and ending with Fidel Castro. Anybody who's watched Goodfellas knows how this deal plays out.
In my Henry Hill voice:
Now the Kennedy's have the mob as a partner. Any problems, they go to the mob. Trouble with the votes. They can go to Skinny D'Amato. Trouble with the elections they can go to Sam Giancana. But now they gotta come up with the mobs money/favors on demand, no matter what! Business bad? Fuck you, pay me. Oh, you had a fire? Fuck you, pay me. Place got hit by lightning, huh? Fuck you, pay me… Anybody who takes favors from the mob has to deliver and the Kennedy family was no exception to the rule.
Now here's the paradox, the Kennedy family gets into office with the help of the mob and in return the Kennedy's compensate by targeting the mob as a public enemy. When JFK made his brother Robert F. Kennedy U.S. Attorney General "Bobby" (as he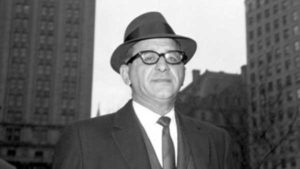 was often referred to) then declared war on the mob. It was at this point at the mob was enraged. In 1961, the FBI secretly recorded John Recelli talking to his boss Sam Giancana about Frank Sinatra's efforts to intercede with the Kennedy's. FBI transcripts show how the mob felt towards the Kennedys and how on every front they were feeling hoodwinked.
In addition, Joe Adonis was not readmitted back into the country as agreed upon with Joe Kennedy. FBI recordings further reveal the sentiment of mobsters nationwide. With Bobby Kennedy forming a list of mobsters, he personally wanted to see in jail, the Kennedy's were no longer making any friends among the underworld instead they were compiling a list of new enemies, Jimmy Hoffa and Carlos Marcello being at the very top of that list.
So, what do you think? Given the above speculation is a probable that the mob had Lee Harvey Oswald take Kennedy out or do you still believe Oswald acted alone?
[si-contact-form form='3′]