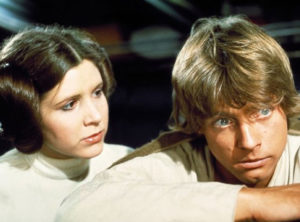 By Kristi O'Toole
Carrie Fisher died on Tuesday, December 27, four days after suffering a heart attack. The Star Wars icon was 60.
"It is with a very deep sadness that Billie Lourd confirms that her beloved mother Carrie Fisher passed away at 8:55 this morning," family spokesman Simon Halls said in a statement to People. "She was loved by the world and she will be missed profoundly. Our entire family thanks you for your thoughts and prayers."
NewzBreaker extends our condolences to the Fisher Family in their time of grief.
When Kristi isn't writing for NewzBreaker, she writes supernatural suspense novels having three currently published. If you would like to check out any of her books they can be found online and at other major retailers like Books a Million and Amazon. Never one to rest, she also paints/designs shoes and items for the home. Check out her eBay store, Watered Down Vodka and her FB page.
Comments or questions are welcome.