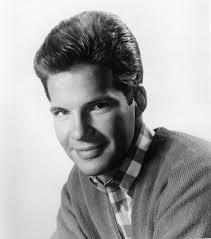 By "Bad" Brad Berkwitt
Sad news to report. Pop idol Bobby Vee has died at the age of 73 from advanced Alzheimer's Disease. Vee, charted to the top with his "Take Good Care Of My Baby" and helped current winner of the Nobel Prize for Literature Bob Dylan get his start.
Vee was diagnosed with Alzheimer's Disease in 2011, and performed his last show that year.
NewzBreaker extends our condolences to the Vee family in their time of grief.