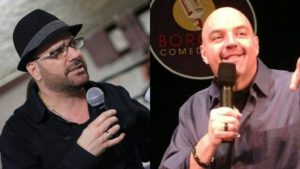 Exclusive Interview by "Bad" Brad Berkwitt
"Oh geeze my whole act is basically self-deprecating and satirically autobiographical! I definitely feel I bring out my best comedy that way. Comes natural to me!"—Tommy Gooch
Being half Italian, I was brought up on Italian singers and Italian comedians. The singers always had a unique way of interpreting a lyric, whereas the comedians have a pacing in their comedy that also makes them unique as well. Recently, through Social Media, a platform I use regularly to promote both NewzBreaker & Ringside Report, I came across a video called "Bread & Milk" by Vic Dibitetto. While watching a few of his videos, I came across the gentleman in my column today, Tommy Gooch.
Gooch, is yet another example of an Italian comedian with that pacing in his comedy that cracks me up. If you have not seen his act, Google him and you will be on the floor as I was laughing…
Ladies and Gentlemen, NewzBreaker welcomes Tommy Gooch…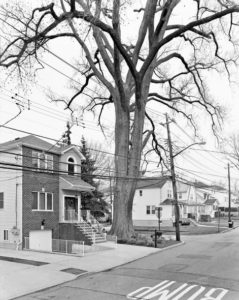 BB: I recently did an interview with Vic Dibitetto and came across your videos with him. You guys are hilarious together. Where did you grow up and how did it lead you to getting into comedy for a living?
I'm Brooklyn born, but Staten Island bred. About 17 years ago I intended to pursue some kind of career in the performing arts and Standup Comedy was the first avenue I took and I've been on it ever since.
BB: It looks like there is a lot of work in Jersey for comedians. What is it about the state that it appears you have more venues than many others?
Although NJ does have a great tradition for comedy and continues to do so, the question really is why haven't places nearby like the Bronx, Queens, Brooklyn & even Staten Island been able to get people to come to a steady club weekly for live entertainment? I hope that can change in the near future, I'd love to be part of it!
BB: I cracked up on your line about your wife is 50 and someone asking you how is it to have sex with a 50 year old woman? Your response was hilarious with "I'll let you know when it happens". How much of your personal life do you use in your comedy act?
Oh geeze my whole act is basically self-deprecating and satirically autobiographical! I definitely feel I bring out my best comedy that way. Comes natural to me!
BB: If Vic Dibitetto was kidnapped and made to tell one secret about you on the road with him, what would he say to save his life?
I'm a lefty. (He'll get it)
BB: Where is the one dream venue you would like to do standup and have not to date?
Not sure if I have one dream venue, but in regard to standup it would be nice if someday my act would appeal to enough people and I could maybe have a televised TV special via some major network. Something to dream about!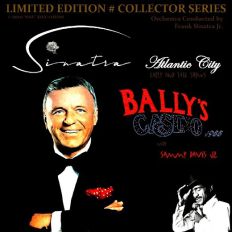 BB: I'm a big fan of Frank Sinatra. Do you have a Sinatra story you can share with the readers?
Wow, you couldn't have asked a better person. Big Frank fan! I'll forever have the great memories of seeing him live 6-7 times and one of my biggest thrills was taking my father to see him for the first time ever at the old Bally's Grand in AC over 25 years ago.
BB: Who are some of the comedians you looked up to growing up? What is about each you like?
I love Rodney Dangerfield. He's special plus I grew up in the Eddie Murphy, Andrew Dice Clay generation who I love. But my favorite entertainer that I've researched and enjoyed watching since I was young is and was Jackie Gleason. Not Ralph Kramden, but Gleason. He's called the "Great One" for a reason. He performed on live TV and to me the man could hold an audience like no other!
BB: Favorite Movie?
Wizard of Oz
BB: Favorite Actor?
I'm a Robert DeNiro/Al Pacino guy, but more DeNiro.
Elvis Presley hands down.
BB: Favorite sound or noise?
Whether I'm 5 or 50 any flatulent sound will always make me laugh.
BB: Least favorite sound or noise?
Screaming
BB: Favorite Food?
Bagel & Cream Cheese
BB: What is one thing you can share with the readers that they may be surprised to hear?
I wish I was a singer.
BB: If you could meet anyone from any time in history, who would it be and what would your first question be for them?
Babe Ruth… I would ask him did you really call the shot?
BB: Whose funnier to cover, Trump or Clinton?
Trump…
BB: Finally, what is the saying you live your life by if you have one?
"R wekiddin"
Check out Tommy's Official site at: http://www.tommygooch
[si-contact-form form='2′]