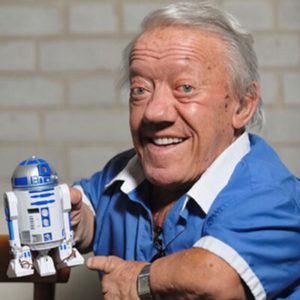 By "Bad" Brad Berkwitt
Sad news to report. Beloved British actor Kenny Baker who donned the R2D2 outfit in the mega hit series Star Wars has died at the age of 81 according to his niece, Abigail Shield. Baker was being looked after by Shield's brother, who found him Saturday morning. Shield said Baker was ill for years with a lung condition.
She also said her uncle — who was 3 feet, 8 inches tall — did not expect to "live past his teenage years because he was a 'little person,' so it is pretty amazing he lived this long."

NewzBreaker extends our condolences to the Baker family in their time of grief…
Comments or questions are welcome.