By Kristi O'Toole
In my last column we traveled from New Orleans to Scotland, and back state side again covering some of the world's most haunted cemeteries. In this column I'll cover the remaining most notoriously haunted cemeteries in the world.
La Recoleta — Buenos Aires
La Recolecta is known to be haunted by a young girl, Rufina Cambaceres. Rufina was buried alive after she was mistakenly pronounced dead. Once her body was found trying to escape her tomb, her father redesigned her tomb to resemble his daughter trying to escape it. It's now believed that Rufina haunts the place and goes around digging up other graves in order to make sure that no one is buried alive.
In 1910 a man working the night shift in the cemetery committed suicide. This man was David Alleno, an Italian immigrant keeper of the tombs for 29 years. This man wished to be buried there ever since he started working there in 1881. He saved money to buy a lot in the cemetery; he built his own grave and even paid a sculptor from Genova, his hometown, to sculpt his figure. When everything was ready, he took his own life.
The night watchmen that worked over these years in the cemetery talk about his ghost, never seen but heard. The set of keys that he uses to check the graves make a tinkling sound and give away his presence.
Luz María García Velloso died in 1925 of leukemia when she was but 15 years old. Her tomb lays on the right of the main road in the cemetery. There lays a statue of a beautiful young girl dead on her bed. Out of desperation her mother slept for months at the feet of the statue in a small place behind the bars.
One of the most famous urban legends is traced back to Luz María: The Lady in White. According to the story a young man meets a beautiful girl and takes her out. Suddenly she feels cold so he lends her his coat; she spills some coffee on the coat. The next day when he wants to get his coat back, he goes to the girl's house where the mother tells him that she is dead, buried in the Recoleta cemetery. The young man goes to the cemetery and finds his coat on the grave. He kills himself or goes mad.
Howard Street Cemetery — Salem, Massachusetts
It is believed by locals that Howard Street Cemetery is haunted by the ghost of Giles Corey. He was a farmer who was accused of being a warlock during the Salem witch trials. It's said that Corey's ghost is seen around town before or after something tragic happens.
Valley of the Kings — Luxor, Egypt
The Valley of the Kings is believed to be haunted by multiple pharaohs, including King Tut. It's said that when excavators open a new tomb they release the spirit of whoever was in it. There are many creepy tales told by guards about the Valley of the Kings in Haunted Egypt; however, one ghostly tale will really make your hair stand on end. It is said that at midnight, the vision of an Egyptian pharaoh riding a chariot will blaze through the Valley of the Kings. Eyewitnesses have seen him in all his ghostly glory, wearing his golden collar and headdress and riding a chariot with black phantom horses at the front. Is this ghost of Haunted Egypt the ghost of an ancient Egyptian pharaoh that is possibly buried in the Valley of the Kings? We will probably never know.
Resurrection Cemetery — Justice, Illinois
Resurrection Cemetery is claimed to be home of the famous ghost, Resurrection Mary or Bloody Mary, depending on who you ask. According to locals, Mary's ghost is a young girl with blonde hair and blue eyes, wearing a white dress. She's been seen hitchhiking near the cemetery while others say that she's been spotted dancing around the cemetery.
I don't know that there's a kid today that hasn't tried the, 'Bloody Mary' ritual. Is it any wonder the doll can't rest?
Cemetery Hill — Gettysburg, Pennsylvania
Gettysburg is known to be one of the most haunted places after the battle of Gettysburg in 1863. Visitors have claimed to experience phantom smells and apparitions of ghosts warning people to leave. Disturbed apparitions from both sides are said to walk the hills, possible looking for their final resting places.
It's a known fact that soldier's bodies were left to rot in the hot July summertime until they could be buried, that couldn't possibly make for a peaceful crossover.
Being a very sensitive person I've never had much luck staying calmed and or relaxed in a cemetery. While I don't necessarily find them scary, I certainly do find them 'busy' sometimes.
Next time I think I'll delve into the terrifying world of poltergeists.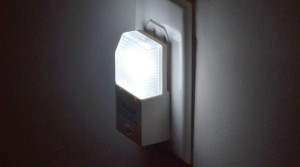 Until then, keep the night light burning
Read Part I: The World's Most Haunted Cemeteries 
When Kristi isn't writing for NewzBreaker, she writes supernatural suspense novels having three currently published. If you would like to check out any of her books they can be found online and at other major retailers like Books a Million and Amazon. Never one to rest, she also paints/designs shoes and items for the home. Check out her eBay store, Watered Down Vodka and her FB page.
Comments or questions are welcome.