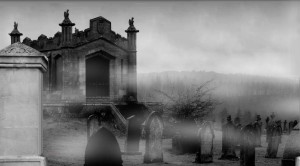 By Kristi O'Toole
When you think about amazing and haunting cemeteries, St. Louis Cemetery in New Orleans most certainly comes to mind, and rightfully so.
St. Louis is famous for its tours, which take you directly to the tomb of Voodoo Queen Marie Laveau. It is said that her spirit haunts the graveyard and that she continues to help those who dare knock on her tomb.
Considered one of the most haunted cemeteries in all of the United States. In the span of just one block, this burial ground holds over 700 tombs and over 100,000 of the dead and counting, as it is still an active grave site. Is it any surprise that it is rumored to be very haunted? For over 200 years, there have been reports of people having run-ins with the ghosts which call St. Louis Cemetery #1 home.
In addition to the voodoo queen, another one of New Orleans famous apparitions is the spirit of Henry Vignes. The story of Henry Vignes is a tragically sad one. As a sailor during the nineteenth century, Henry Vignes had no true home to speak of. He was a nomad, traveling here and there, sailing on the high seas–in New Orleans, he made his home at a local boarding house. But he was constantly worried about his important papers while away from the Crescent City, so much so that before departing on another voyage he asked the owner of the boarding house to keep his papers if he died. These papers included his family tombs.
The owner of the boarding house promised Henry that all would be well–"You have nothing to worry about!" she exclaimed upon his departure–but all was not well. While Henry was at sea. the owner sold Henry's family tomb. He discovered her treachery when he returned to New Orleans. Poor Henry Vignes was never able to rectify the problem, legally or on his own terms. Shortly after his return, he fell ill and died. But as his tomb had been sold, there was no money to build another–Henry's body was thus buried in an unmarked grave in the pauper's section of
Saint Louis Cemetery #1.
Although his body was laid to rest over a century ago, the ghost of Henry Vignes is still seen wandering the cemetery. He is described as being tall with blue eyes; so corporeal does it appear that visitors of the cemetery have actually spoken with Henry's ghost. Strolling up to tourists, the apparition asks if they know where the Vignes tomb is located for he is having trouble finding it himself. Allegedly, Henry's ghost has even turned up to funerals, appearing behind the grieving to ask if there might be any more room in the tomb for him!
His apparition has been caught on camera, and so has the distinct sound of a male's voice on an EVP, proclaiming, "I need to rest!"
For the ghost of Henry Vignes, it does not seem that rest has ever come easy or that it ever will.
Let's hop over the pond to Greyfriars Kirkyard — Edinburgh, Scotland.
If you've never witnessed a poltergeist and you want to then you need to go see Greyfriars' poltergeist of Sir George Mackenzie. According to visitors and tour guides, the poltergeist is capable of physically attacking people. There are tours which take people to the site where the poltergeist resides.
Haunting the cemetery is George MacKenzie, called the MacKenzie Poltergeist, who is said to be one of the most aggressive and active paranormal figures around. Known during his lifetime as a ruthless persecutor of the Scottish Covenanters, a Presbyterian movement in the 17th century, MacKenzie's spirit, according to legend, was released in 1999 when a homeless man looking for a spot to sleep broke into his final resting place, the Black Mausoleum. It was a fate predicted by famed Scottish poet Robert Louis Stevenson who referenced MacKenzie in his 1879 book "Edinburgh: Picturesque Notes," writing, "When a man's soul is certainly in hell, his body will scarce lie quiet in a tomb however costly; some time or other the door must open, and the reprobate come forth in the abhorred garments of the grave."
After Scotland, let's go to Hell. Okay, not really but close enough.
Stull Cemetery (The Gates to Hell) — Douglas County, Kansas
Stull Cemetery is also called The Gates of Hell because it's believed to be one of the many entrances to the netherworld. It is also believed that the whole graveyard is filled with evil forces, especially near the church.
Stull Cemetery, and the abandoned church that rests next to it, is located in the tiny, nearly forgotten Kansas town of Stull. There is not much left of the tiny village, save for a few houses, the newer church and about twenty residents. However, the population of the place allegedly contains a number of residents that are from beyond this earth. In addition to its human inhabitants, the town is also home to a number of legends and strange tales that are linked to the crumbling old church and the overgrown cemetery that can be found atop Stull's Emmanuel Hill. For years, stories of witchcraft, ghosts and supernatural happenings have surrounded the old graveyard. It is a place that some claim is one of the "seven gateways to hell."
The legends say that these stories have been linked to Stull for more than 100 years, but none of them made it into print until the 1970's. In November 1974, an article appeared in the University of Kansas student newspaper that spoke of a number of strange occurrences in the Stull churchyard. According to the article, Stull was "haunted by legends of diabolical, supernatural happenings" and the legends asserted that the cemetery was one of the two places on earth where the devil appears in person two times each year. It said that the cemetery had been the source of many legends in the area, stories that had been told and re-told for over a century.
Western Burial Ground — Baltimore
Not only is this the place where Edgar Allan Poe is buried, but this is also the place where the Skull of Cambridge is buried. It's believed that the skull once belonged to a minister who was murdered. His skull was placed in a segment of cement to stop the screams that were apparently coming out of the tomb. According to visitors, the screams are still audible and they apparently linger in their heads for some time.
Nestled just below Westminster Hall, which is also believed to be haunted, this spooky cemetery has often been referred to as one of the most haunted places in America. There are stories surrounding the fact that many individuals were buried in the cemetery that were not dead, and once they did pass to the spiritual side, their spirit began to wander the grounds seeking out the person and/or group of people that buried them alive in order to seek out revenge. There are quite a few unsettled spirits at this haunted graveyard who seem to be searching for something that they just cannot find, and they often frighten the individuals that stumble upon them in their search.
Naturally, it is believed that the spirit of the ever-popular author, Edgar Allan Poe lingers among the graves nestled in the Old Western Burial Ground. Poe died unexpectedly as he traveled through this area that he called "home" a good majority of his life. His death could not be explained. However, he was on his way to visit his true love and her mother. He was to return to the area in order to wed, but never left the area. It is believed that his apparition has been seen around where his body is buried, as well as in other areas near the area, such as the church.
He seems to either mourn for the fact that he was unable to marry, or there are some instances in which he is believed to be waiting at the altar for his true love in order to commence in the wedding ceremony.
We're led to believe that cemeteries are a place of peace and rest, but as we can clearly read, that may not necessarily be true. Next time I'll discuss a few other not so peaceful resting places.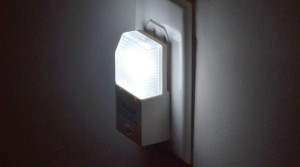 Until then, leave the night light burning.
When Kristi isn't writing for NewzBreaker, she writes supernatural suspense novels having three currently published. If you would like to check out any of her books they can be found online and at other major retailers like Books a Million and Amazon. Never one to rest, she also paints/designs shoes and items for the home. Check out her eBay store, Watered Down Vodka and her FB page.
Comments or questions are welcome.