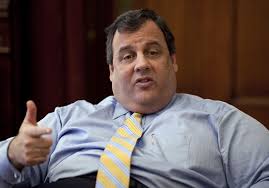 By David Stillwell
So two things. First, is this the vision of what anyone who is suspected of being at risk for Ebola is prone to undergo? Second, where is the line drawn between patient rights and public safety?
Kaci Hickox is a nurse who works with Doctors Without Borders and who has been treating patients who have Ebola in Sierra Leone. After returning to the US nurse, Hickox was detained and quarantined for three days in an isolation tent inside of a New Jersey hospital, according to the New York Times.
Okay… So why only three days? Ebola symptoms can appear within 2-21 days, according to the World Health Organization. So again, why three days? Three days is not enough time to have the symptoms of Ebola be present. How did nurse Hickox get back into the United States? Did she take a commercial flight? There seems to be a problem here. Not that I am unsympathetic to nurse Hickox, but I am a little concerned that the protocols are being interpreted by people who may not be qualified to interpret protocols. The outcome could have lasting and potentially deadly consequences for the rest of humanity.
Why have an isolation protocol if you are not prepared to use it for the entire window for which Ebola symptoms may appear. In this case that would have been for a full 21 days. After only 72 hours nurse, Hickox was released. Why? No one is willing to say, and that is where my issue comes into play.
Government officials have taken the steps to hold people against their will under the guise that they are protecting the public from potential harm. Even after detaining people, which is the nice word for imprisoning them, they have released this person back into the public domain. If nurse Hickox should turn up to be positive for the Ebola virus the government officials in charge of releasing her should be held accountable to the public for not doing their job. Either we have a law that allows the government to detain people because they might be positive for Ebola or we don't. It does not make much sense to imprison someone for 72 hours when Ebola may not show itself for up to 21 days. That is blatant irresponsibility on the part of Governor Chris Christie. It is also further proof that perhaps the government officials on this level are ill prepared and ill qualified to handle the public well being when it comes to Ebola. This has been proven by the actions of those officials in Dallas and now again in New Jersey.
Something needs to be done about this, and the regulations and protocols need to be clear to both the public and to the government officials who are supposed to impose these regulations on the American People.