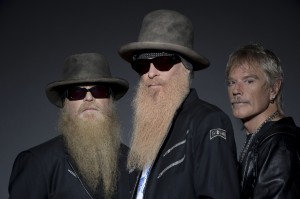 After touring and recording for the past 44 years, the legendary Texas trio will bring their hard-rocking blues bonanza to The Joint inside Hard Rock Hotel & Casino Tulsa on Jan. 16.
Tickets start at $60 and go on sale Nov. 13.
The Rock and Roll Hall of Famers will perform classic hits, ranging from "Sharp Dressed Man" to "La Grange" and "Legs" and "Tush" along with "I Gotsta Get Paid" and other new material from "La Futura," their latest album with producer Rick Rubin.
ZZ Top, formed in Houston in 1969, became a huge international touring act in the '70s and were darlings of MTV in the '80s, going on to sell tens of millions of records. Their unique hybrid of dirty blues and hard rock, incorporating new sounds and technology, earned them induction into the Rock and Roll Hall of Fame in 2004, with Keith Richards of the Rolling Stones doing the honors.
This summer the band will be releasing a comprehensive, greatest hit collection, entitled "The Baddest of ZZ Top." They will be sharing bills with Jeff Beck this summer and undertaking a full slate of tour dates on their own in the fall.
For more information on "That Little Ol' Band from Texas," visit www.zztop.com.
Hard Rock Hotel & Casino Tulsa is located off Interstate 44 at exit 240A. Ticket prices and information on upcoming shows are available online in The Joint section of www.hardrockcasinotulsa.com or by calling (918) 384-ROCK. The Joint box office is open from 10 a.m. – 6 p.m. Monday through Thursday and 10 a.m. – 9 p.m. on Friday and Saturday. All guests must be 21 years of age or older.