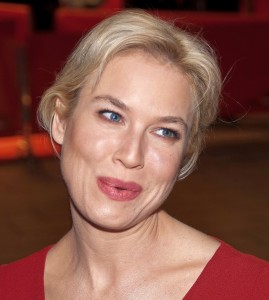 By Susan Klatz Beal
An Internet frenzy broke out on Monday night, October 20th, when pictures of Renee Zellweger were released as she attended the Elle Women in Hollywood event in Beverly Hills. Heads turned as the 45 year old actress walked the red carpet. It's been four years since she appeared in a movie, but that hasn't stopped the flurry of speculation that Zellweger had major plastic surgery done.
After the unrelenting buzz on Twitter, Zellweger decided to speak out to People magazine, responding to the questions and criticisms about her new look. She replied to the comments, many of which were unfavorable by suggesting she wasn't bothered by all the chatter. In an exclusive statement to People Magazine, she stated "I'm glad folks think I look different! I'm living a different, happy, more fulfilling life, and I'm thrilled that perhaps it shows."
That hasn't stopped the speculation that she had plastic surgery done – and enough of it make her unrecognizable. Several San Francisco plastic surgeons spoke out about the transformation to SF Gate agreed that her transformation went beyond what plastic surgeons typically want to do – enhance the way they actually look, not transform them into something so different, they become unrecognizable. As Dr. Carolyn Chang said, "Renee is a perfect example of what happens when you change one element on the face too dramatically, just as in the case with Jennifer Grey. Renee still looks good; she just unfortunately looks different. If you want to stay under the radar, every element must stay natural."
The three surgeons agreed that her transformation couldn't possibly be attributable to a healthier, happier lifestyle. They all believe she had work done on her eye brows, eye lids and a lot of Botox and other fillers. And although she may be happier and healthier because of a changed lifestyle, a transformation that is so drastic goes beyond the bounds of what plastic surgeons consider reasonable.
As for brushing off the talk from celebrity news and gossip media, among social media enthusiasts, and news anchors and journalists by calling it silly, Zellweger missed the mark. When you are known because you work in an industry that's all about looks, the comments people make about how you look are never silly. Let's see if this has an impact on her future ability to be cast in roles on the big screen.