Loading ...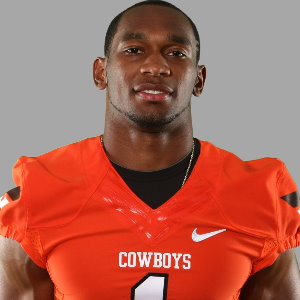 By David Stillwell
Class B Misdemeanor is what you get when you rip off a pair of Polo brand underwear and a bottle of cologne. A thief is what you are when you walk into a department store and add items to your bag and then walk out the door without paying for what you stole. That's pretty cut-and-dry.
You kind of have to wonder WTF is wrong with people. I mean Joseph Randle makes nearly $500K a year and still he has to stoop to ripping of less than $90 worth of crap. The problem is that you and I already have to pay inflated prices because thieves like Joseph Randle steal crap from stores. Let's look at this closely.
You make $495,000 a year.
You steal a $40 pair of underwear
You steal a cheap bottle of perfume.
Are you suggesting to the public that you cannot afford to pay for these items? No. You just were too lazy to go back to the register and cough up the money. This is no longer just shoplifting; this is about people who think they are "entitled" to walk outside of the law. In my book that takes you from being a winner to being a loser.
What about the Cowboys? What kind of team support people who are thieves? Does Tony Romo steal things when he goes to a department store? Maybe he does, and he just has not been caught yet or maybe he was caught, and the Cowboys have covered it all up. The incident with Joseph Randle does not speak well of the Dallas Cowboys.
Speaking of an Epic Failure in the wake of Joseph Randle stealing a pair of Polo Brand Underwear the underwear company MeUndies has decided to sponsor Joseph Randle, according to Fansided.com. Odd move if you ask me. How would they feel if everyone started to shoplift their underwear? Personally, I won't buy anything with their name on it. Common decency says you don't support people who steal stuff because the next thing they steal might belong to you. Do you support brands that support people who steal? I don't. I won't.