Loading ...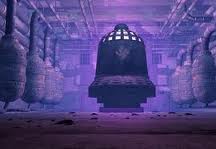 By Bob Price
For 67 years, the city of Roswell, New Mexico has been the Mecca of UFO enthusiasts and researchers, earning for itself the nickname 'Alien City'.
That's because of the alleged crash of an extraterrestrial craft there 1947, at the very dawn of the modern UFO era, and the subsequent recovery of alien corpses. The U.S. military at first admitted in a press release that it had recovered wreckage from an alien spacecraft, then reversed itself and claimed that it was actually a top-secret spy balloon that had crashed, setting off decades of controversy and counterclaims that continue to this day. Accusations of a government cover-up, and the many witnesses and evidence that have been presented to support the existence of these alien bodies and the use of other-worldly technology in weapons and a secret space program, have sunk deep into the popular culture, spawning movies and TV shows, books, toys, T-shirts and songs.
Now, just when you might have thought that nothing new could be said about the Roswell incident, a German television documentary has presented yet another twist in the saga. According to UFOs and the Third Reich, aired this week on channel N24, the crash in Roswell was actually the result of testing of an amazingly advanced Nazi secret weapon, acquired by the military after WWII when many Reich scientists were recruited to work for the U.S. as part of Operation Paperclip.
Since the end of WWII, rumors of a German secret weapon known as 'Die Glock', or The Bell, have described the development at the end of the war of a bell-shaped craft utilizing an anti-gravity propulsion technology based on a new theory of electromagnetic physics. Much evidence exists to indicate the Germans had at least taken such a project to the theoretical stage, although many claim that a working prototype was built and flown, and some even say that an entire fleet was built at a secret Antarctic base to support the planned rise of a new Nazi Reich.
The documentary, however, claims that the craft actually flew with a combination of sophisticated helicopter and rocket technology, and that a total of 15 working models were built as part of what was known as the Schriever-Habermohl project.
UFOS and the Third Reich offers much archival evidence and several witnesses and experts to back up it's claims, making for a very compelling theory.
Whatever one thinks of the documentary, it's certain that UFO enthusiasts will be happy to delve into a new and interesting chapter of the Roswell incident.