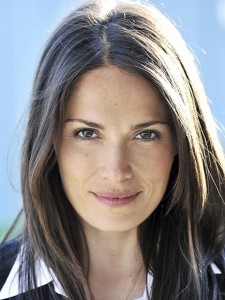 By Anne Goetz
Star of "7th Heaven," actress Sarah Goldberg (Sarah Danielle Madison), died at her family home in Wisconsin on Sept 27th, of natural causes.
According to the Washington Post, sources close to the actress disclosed that an autopsy was unable to determine Goldberg's exact cause of death but that a heart ailment may have contributed.
The youthful actress was a regular on the feel-good television show "7th Heaven," playing medical student Sarah Glass from 2002 until 2006. She was also in the opening scene of Jurassic Park III, starring opposite actor Alessandro Nivola's character, Billy Brennan, and throughout her short career, portrayed roles in such primetime dramas as "Judging Amy," "House," and "90210."
She was 40 years old.