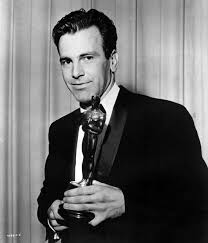 By "Bad" Brad Berkwitt
Maximilian Schell, who won an Oscar for his amazing portrayal of defense lawyer in "Judgment at Nuremberg," has died at 83.
CNN has reported that Schell died at a hospital in Innsbruck, Austria, with his wife, Iva, at his side.
"He was suffering from a long illness," Baumbauer said. "My mother was Schell's agent for over 50 years, and when she died four years ago, he remained with the agency. He was like a father to me and knew me my entire life."
I personally loved Schell, opposite Marlon Brando, in both The Young Lions, and in their later years, The Freshman.
Our deepest condolences go out to the Schell family in their time of grief…