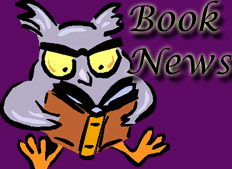 The New York Times Bestselling Author of One Second After
A NASA-Inspired Work of Fiction
"It is difficult to say what is impossible, for the dream of yesterday is the hope of today and the reality of tomorrow." —Dr. Robert H. Goddard
"The story of a world sinking into apocalypse, which can only be saved by a radical and terrifying experiment . . . A fascinating, fiercely passionate, razor-sharp thriller full of innovative insights, high-tension suspense and cutting-edge science."
—Douglas Preston, #1 bestselling author of Impact
"Snappy storytelling that is utterly engaging. The concepts are intriguing—the possibilities endless." —Steve Berry, New York Times bestselling author of The King's Deception
Since our transition from hunter-gatherers to farming, technology has always been the means for the next step in mankind's development. With almost every major technological breakthrough that defines a particular age, the initial concept seems beyond reach, but to the next generation it's a part of their everyday lives.
For each age, one or two technologies become definers of that era. Steam engines, railroads and electricity were the definers of the 19th century. Skyscrapers, airplanes, computers, television, and our first ventures into space—all of which seemed unfathomable—defined our 20th century culture. New York Times bestselling author William R. Forstchen believes that nanotechnology and the advent of a space elevator will become the definers of the 21st century.
Tor/Forge Books is thrilled to present the first NASA-Inspired Work of Fiction, Pillar to the Sky (Tor Books; $25.99; February 11, 2014) by Forstchen, who also authored One Second After—the highly acclaimed thriller that hit the hardcover and mass market bestseller lists. Renowned for his provocative, ripped-from-the-news storylines and attention to detail, Forstchen tells a terrifying tale in One Second After about the devastating aftermath of an EMP (Electromagnetic Pulse) knocking out the United States' power grid. He has a true talent for weaving real-life science into compelling adventures and understands the technology needed to turn dreams into reality.
In Pillar to the Sky, the United States is facing the worst deficit in the nation's history, environmental crisis are becoming an all-too-real threat, another oil crisis has pushed the price of oil over $150 a barrel, and war is once again brewing in the Middle East. Two of NASA's scientists are on a mission to solve the ever-increasing problems of the 21st century: Dr. Gary Morgan, an astrophysicist, and his wife Evgeniya "Eva" Oskanova Morgan, an aerospace engineer. They have been working on a project to create a space elevator that would reach from the equator to geosynchronous orbit, twenty-three thousand miles above the earth.
This "Pillar to the Sky," as it's been dubbed, has the potential to open up the universe for all humanity, offering limitless energy and resources that will transform the world. With NASA's breakthroughs in nanotechnology, Gary and Eva truly believe a super strong, super light cable can be created that could make their dream of a space elevator a reality within the next decade. Thus, it's an absolute shock when one of the top administrators at NASA's Goddard Space Flight Center calls them to tell them that their budget has been "zeroed" by the Senate, and there will be no more funding for their research.
However, Gunther Rothenberg, their mentor at Goddard who has championed Gary and Eva's work since they were his interns, has a surprise for them in the form of dot.com legend Franklin Smith. An entrepreneur, Franklin grew up poor in the South and became a self-made billionaire by staying one step ahead in the technology industry. He's been a longtime fan of Gary and Eva's work, and he's determined to bring their "Pillar to the Sky" to completion. He's willing to put his entire fortune toward the project and is confident he can get more backers. He's even purchased the ideal location—Aranuka Island that lies just a few miles from the equator—on which to build it. It's always been Franklin's aspiration to build a space elevator, and by joining up with Gary and Eva they'll form the perfect team, using their research and his money to turn their dream into a reality.
But their journey to the heavens will not be easy. There are those who don't want Gary and Eva to succeed, and they face a tumultuous struggle filled with violence and heroism, love and death, spellbinding beauty, and heartbreaking betrayal. Humanity's salvation hangs in the balance, and the stakes could not be higher.
Pillar to the Sky by William R. Forstchen is an exhilarating combination of action, adventure, science and technology. Forstchen first wrote about a space elevator for Boys' Life in the 1980s. Forstchen is a powerful and engaging writer, and his gripping thriller is sure to open people's eyes to the limitless possibilities of nanotechnology and a space elevator in our not-too-distant future.
William R. Forstchen, Ph.D., is a professor of history at Montreat College in North Carolina. He received his doctorate from Purdue University and his areas of specialization include the history of technology. In addition to One Second After, Forstchen is co-author—along with Newt Gingrich—of a New York Times bestselling series of Civil War novels, including Grant Comes East and Day of Retreat. He currently resides in North Carolina.
Pillar to the Sky
A Novel By William R. Forstchen
Published by: Tor Books
ISBN: 978-1-7653-3438-1
Pages: 400 pages
Price: $25.99 US / $29.99Can.
Pub Date: February 11, 2014
eBook: $11.99 | ISBN: 1-4-668-1077-7