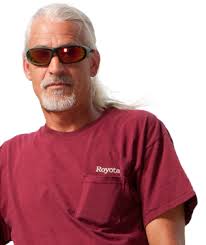 By "Bad" Brad Berkwitt
TMZ has reported that one of the stars from A & E Shipping Wars died this past Friday. Roy Garber 49, who was very popular on the show was rushed to a hospital in Texas where he passed away shortly after from an apparent heart attack.
Our  condolences go out to the Garber family in their time of grief.
Russell Johnson (Professor from Gilligan's Island) Dead at 89