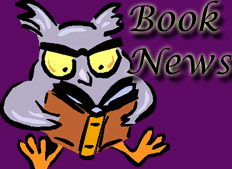 For thousands of years, eagles have been revered as a symbol of freedom, power and spirituality. To Perto Herrera, a 7-year-old boy growing up in a poor village in El Salvador, an eagle became his savior! Perto was abused over a five year period by nine men and two women. One day after he had been brutally raped by one of these men, his mother's boyfriend, a miracle happened. The man was about to kill Perto when an eagle swooped down out of nowhere and attacked him. As the coward tried to use Perto's body to shield himself, the eagle continued to attack him from the side until he let the boy go. Miraculously, the eagle guided Perto to safety in a cave.
The Invincible Flying Eagle: Book One by Perto Herrera tells the chilling true story of rape, torture and abuse he endured as a young boy, his suicide attempts to escape the misery, and how an eagle rescued him from near-death twice and gave him hope. This compelling memoir runs the gamut from tragedy to triumph and is testament to the power of forgiveness.
After escaping his village, Perto was captured by guerrilla forces and forced to serve in the rebel army. Helped by unsuspecting monks, he was able to escape to Central America, then on to Mexico and later Los Angeles, before settling in Houston. After he graduated high school, Perto became a home health care provider and later organized his own company, Homecare Management, LLC.
Perto has made several trips back to El Salvador to counsel sexual abuse victims and their families and has even confronted two of his abusers – and forgiven them. He regularly donates food, medicine, clothing and the cost of medical surgeries for needy people. He paid for six children to attend college who went on to become lawyers, teachers and businessmen, and is donating a portion of the proceeds from book sales to victims of sexual abuse.
Perto Herrera is both a commanding and inspiring speaker whose message resonates with hope for recovery on the path to a better life. Beginning January 13th, he will be hosting a radio show on BBS Radio.com internet worldwide on the subject of "The Super Power of Forgiveness."
Upcoming events:
Perto will be visiting KBMT 12 news TV in Beaumont, TX on January 30, 2014 from 12:00 noon – 1:00 pm. He will be available for additional interviews or speaking events while visiting Beaumont. This interview will air on February 1st.
Available at bookstores and online outlets
The Invincible Flying Eagle: Book One
Createspace 2013 $14.99
ISBN 13:9781480154230
Printed in English and Spanish
Available on Amazon in softcover and Kindle