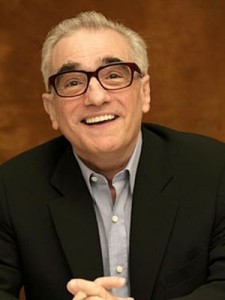 The Film Society of Lincoln Center announced today the schedule for Martin Scorsese Presents: Masterpieces of Polish Cinema, a 21-film series created and organized by Scorsese's non-profit organization, The Film Foundation in partnership with Propaganda Foundation, DI Factory and CRF, distributed by Milestone Films in cooperation with Janus, featuring classic works from some of Poland's most accomplished and lauded filmmakers, spanning the period from 1957–1987. Curated by Scorsese from a selection of new digital restorations, the series premieres at the Film Society, February 5-16, and will travel to 30 cities this year. Each film will be presented in brilliantly re-mastered and newly subtitled DCPs.
"Poland has long been home to one of the richest national cinemas, and the period surveyed in this program was an especially fertile one," said Dennis Lim, the Film Society's Director of Cinematheque Programming. "We are proud to be partnering with the Film Foundation and Milestone to launch this major national tour. Handpicked by Martin Scorsese, this is an extraordinary selection of films, ranging from classics to rarities, all worthy of discovery and re-discovery."
Highlights include the Opening Night presentation of Andrzej Wajda's Palme d'Or winner and Academy Award-nominee MAN OF IRON (1981) about the workers' strike in Gdańsk that led to the fall of communism in Eastern Europe and Krzysztof Zanussi's CAMOUFLAGE (1976), a comic story of a contentious relationship between a young linguist and an associate professor; Alexander Ford's BLACK CROSS (1960), a blockbuster (and the most-viewed Polish film in history) set against a backdrop of medieval battles; Wojciech Has's mystical film adaptation of THE SARAGOSSA MANUSCRIPT (1964), a prize-winner at the Edinburgh and San Sebastian film festivals; Andrzej Munk's EROICA (1957), a look at the contrast in lives between that of a street-wise bon-vivant and those of righteous Polish officers incarcerated in a German camp during WWII; and Zanussi's 70s philosophical essay on film incorporating animation, experimental techniques and documentary footage, THE ILLUMINATION (1972).
Other notable films include Jerzy Kawalerowicz's MOTHER JOAN OF THE ANGELS (1960), NIGHT TRAIN (1959), PHARAOH (1965), Krzysztof Kieslowski's BLIND CHANCE (1981) and A SHORT FILM ABOUT KILLING (1987), Wajda's ASHES AND DIAMONDS (1958), INNOCENT SORCERERS (1960), THE PROMISED LAND (1974) and THE WEDDING (1972), and Zanussi's THE CONSTANT FACTOR (1980).
The genesis of Martin Scorsese Presents: Masterpieces of Polish Cinema began in December 2011 when Scorsese received an honorary doctoral degree from The Polish National Film, Television, and Theatre School in Łódź, Poland. While there Scorsese met with the Polish organizer of the series, Jędrzej Sabliński—a digital restoration expert now with DI Factory, which provides data processing to motion picture studios and filmmakers. They both discussed the progress of digital film restoration in Poland and how The Film Foundation could help. In the months following his visit, the idea of a North American tour of a series of restored Polish classics came together, with 21 titles selected by Scorsese from the list of digitally restored films. The Film Foundation executive director Margaret Bodde worked with Sabliński to develop the program and recommended Milestone Film as the North American distributor for the series.
Tickets and a discount package for the series will go on sale Thursday, January 16. Single screening tickets are $13; $9 for students and seniors (62+); and $8 for Film Society members. Discount packages start at $30; $24 for students and seniors (62+); and $21 for Film Society members. Discount prices apply with the purchase of tickets to three films or more. Visit FilmLinc.com for more information.
PRESS SCREENING SCHEDULE
Location:
Elinor Bunin Munroe Film Center (EBMFC)
144 West 65th Street (between Broadway and Amsterdam)
Walter Reade Theater (WRT)
165 West 65th Street (between Broadway and Amsterdam)
RSVP to John Wildman, jwildman@filmlinc.com
Wednesday, January 22
10:00AM CAMOUFLAGE (101 min) (EBMFC)
Thursday, January 23
10:00AM JUMP (105 min) (EBMFC)
Friday, January 24
10:00AM MOTHER JOAN OF THE ANGELS (110 min) (WRT)
12:00PM THE SARAGOSSA MANUSCRIPT (183 min) (WRT)
3:15PM MAN OF IRON (153 min) (WRT)
Masterpieces of Polish Cinema FILMS & DESCRIPTIONS
Opening Night Selection
CAMOUFLAGE (Barwy ochronne) (1976) 101 min
Director: Krzysztof Zanussi
The shallowness and cynicism of the academic milieu and the hypocrisy of idealism are depicted in the relationship between a young linguist and a diabolical associate professor. A universal story by one of the renowned contemporary Polish directors.
Wednesday, February 5 at 6:00PM – Krzysztof Zanussi will attend the screening.
Friday, February 7 at 7:30PM
Opening Night Selection
MAN OF IRON (Człowiek z żelaza) (1981) 153 min
Director: Andrzej Wajda
Wajda's Palme d'Or-winning, Oscar®-nominated masterpiece follows the workers' strike in Gdańsk in August 1980 that led to the formation of the Solidarity trade union.
Wednesday, February 5 at 8:30PM
ASHES AND DIAMONDS (Popiół i diament) (1958) 103 min
Director: Andrzej Wajda
At the end of WWII, a young Polish resistance soldier reaches a crossroads when Nazi rule is replaced by a communist regime that is not what he and his compatriots have been fighting for.
Sunday, February 9 at 6:45PM
AUSTERIA (1982) 107 min
Director: Jerzy Kawalerowicz
On the first night of WWI, refugees seek sanctuary from the Russian army in a country inn owned by a Jewish family in this intimate drama set against the turbulence of history.
Sunday, February 16 at 9:00PM
BLACK CROSS (Krzyżacy) (1960) 173 min
Director: Aleksander Ford
In this historical blockbuster, the tragic love of Zbyszko and Danusia plays out amidst the Polish-German conflict that lead to the battle of Grunwald.
Monday, February 10 at 8:00PM
BLIND CHANCE (Przypadek) (1981) 123 min
Director: Krzysztof Kieslowski
Kieślowski explores the autonomy of human choices by presenting three alternative versions of the life of 20-year old Witek, whose whole future depends on whether he can catch a train.
Friday, February 14 at 9:30PM
Sunday, February 16 at 2:00PM
THE CONSTANT FACTOR (Constans) (1980) 91 min
Director: Krzysztof Zanussi
A young man who dreams of climbing the Himalayas finds himself compromising his ideals when he takes a job at an international trade company in Zanussi's award-winning Cannes hit.
Tuesday, February 11 at 9:15PM
Saturday, February 15 at 9:00PM
EROICA (1957) 85 min
Director: Andrzej Munk
Munk contrasts the absurd life of a street-wise bon-vivant with a somber picture of righteous Polish officers incarcerated in a German camp in his ambiguous two-part wartime symphony.
Friday, February 7 at 9:45PM
THE HOUR-GLASS SANATORIUM (Sanatorium pod Klepsydrą) (1973) 124 min
Director: Wojciech Has
Holocaust themes augment this adaptation of Jewish author Bruno Schulz's visionary and poetic reflection on the nature of time and death, which won the Jury Award at Cannes.
Friday, Feb 14 at 7:00PM
Sunday, Feb 16 at 4:30PM
THE ILLUMINATION (Iluminacja) (1972) 93 min
Director: Krzysztof Zanussi
One of the most interesting works of 1970s Polish cinema. A young provincial man comes to the capital to study physics and must tackle life's universal questions in this philosophical essay comprising animation, experimental methods and documentary footage.
Friday, February 7 at 2:30PM
Thursday, February 13 at 6:30PM
INNOCENT SORCERERS (Niewinni czarodzieje) (1960) 88 min
Director: Andrzej Wajda
In 1950s Poland, two young people meet in a bar and go from small talk to bed, but as dawn approaches what seemed to be a meaningless episode in their lives gets more complicated.
Sunday, Feb 16 at 7:00PM
JUMP (Salto) (1965) 105 min
Director: Tadeusz Konwicki
In this Polish Western, a man on the run seeks refuge in a ghost town halfway between dream and reality, whose desperate inhabitants can't decide if he's a prophet or a common liar.
Sunday, February 9 at 9:00PM
THE LAST DAY OF SUMMER (Ostatni dzień lata) (1958) 62 min
Director: Tadeusz Konwicki
A man and a woman who cannot communicate meet on an empty beach in this subtle tale of a confrontation of two lonely people from which a true closeness cannot result. The film was awarded the Grand Prix in Venice for documentary and short films, as well as the Grand Prix of the EXPO in Brussels and the First Prize of MFF in London.
Monday, Feb 10 at 6:30PM
MOTHER JOAN OF THE ANGELS (Matka Joanna od Aniołów) (1960) 110 min
Director: Jerzy Kawalerowicz
A young, virtuous exorcist is sent to a mysterious monastery inhabited by beautiful nuns who are said to be possessed by demons in this thrilling and philosophical portrait of human vice.
Saturday, February 8 at 9:00PM
Tuesday, February 11 at 7:00PM
NIGHT TRAIN (Pociąg) (1959) 98 min
Director: Jerzy Kawalerowicz
A subtle game of emotions between two travelers—changing from mutual aversion to closeness without hope of a future—plays out amidst the human microcosm of a night train.
Sunday, February 9 at 4:30PM
PHARAOH (Faraon) (1965) 152 min
Director: Jerzy Kawalerowicz
This epic production, complete with huge battle scenes and stunningly choreographed musical pieces, focuses on a young Ramses XIII as he takes over rule of the ancient Egyptian empire.
Friday, February 7 at 4:30PM
Sunday, February 9 at 1:00PM
THE PROMISED LAND (Ziemia Obiecana) (1974) 170 min
Director: Andrzej Wajda
Wajda's fascinating portrait of the industrial city of Lodz during the birth of gritty 19th century capitalism is also a tale of the strength of masculine friendship.
Saturday, February 15 at 1:30PM
THE SARAGOSSA MANUSCRIPT (Rękopis znaleziony w Saragossie) (1964) 183 min
Director: Wojciech Has
Based on one of the greatest works of world literature, a mountain-crossing turns into a sequence of supernatural and frightful events for the skeptical Alphonse van Worden.
Wednesday, February 5 at 2:00PM
Saturday, February 8 at 5:30PM
A SHORT FILM ABOUT KILLING (Krótki film o zabijaniu) (1987) 86 min
Director: Krzysztof Kieslowski
The paths of three men—a cabbie, a lawyer, and a killer—cross on a somber March day in this psychological and ethical study of murder that launched Kieślowski's international career.
Thursday, February 13 at 8:30PM
TO KILL THIS LOVE (Trzeba zabić tę miłość) (1972) 92 min
Director: Janusz Morgenstern
As Neil Armstrong lands on the moon, two young Poles kept out of university by communist quotas discover love and life in a big city, dreaming of an independence they cannot enjoy.
Saturday, February 15 at 7:00PM
THE WEDDING (Wesele) (1972) 107 min
Director: Andrzej Wajda
Characters from all walks of life come together at a 19th century wedding party and things take a turn for the uncanny when ghosts from their pasts mingle with the joyful celebrations.
Saturday, February 15 at 4:45PM