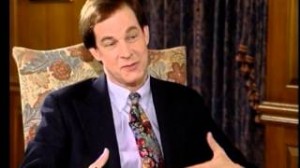 By "Bad" Brad Berkwitt
Michael J. Baker, JR. is a seven-time Emmy Award-winning TV Host, Reporter and Producer. Baker is also an accomplished videographer who has been honored with five Videographer Awards. His other TV work has garnered five National Telly Awards and a Marcom Creative Award.
Baker is currently the President of National Arts Television, Inc. His productions have appeared on BRAVO Cable Network, NBC, PAX-TV, Comcast Sport Network, Mid-Atlantic Sports Network, and in public television syndication.
Baker has done some amazing interviews in his many years in the entertainment business with a who's who of stars from Jerry Lewis to Jude Law to Rob Marshall. They have all sat across from Mike and you never know who is next in his interview chair. He has a style that puts the interviewee at ease and with his extensive research that finds those gems to ask, you often hear from a bevy of celebrities, "Wow, great observation or no one has ever asked me that before."
You don't want to miss Michael J. Baker, JR. interviews so CLICK HERE NOW