National Arts Television, Inc. is a full-service television production company capable of award-winnning production in the following formats and endeavors:
Documentaries; Series; PSAs; Commercials; Sports (game coverage and studio shows); ENG shoots (multiple camera formats); Convention coverage and live streaming (multiple-camera); TED Talks (PowerPoint and Keynote); Green Screen (studio and on-site); Scriptwriting (all formats); PBS Syndication; Union Signatory (Union and non-union casting); On-Camera Training; Hosting; Reporting; International travel and production.
National Arts Television, Inc. President, Michael J. Baker, Jr.
Michael J. Baker, Jr. is a seven-time Emmy Award-winning TV Host, Reporter and Producer. Baker is also an accomplished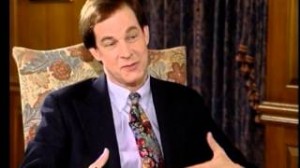 videographer who has been honored with five Videographer Awards. His other TV work has garnered five National Telly Awards and a Marcom Creative Award.
Upcoming Productions
2013 will feature a new production of the National Arts series to include Washington area and New York City on-site interviews and B-Roll.
2013 will also usher in short documentary features on whimsical surrealist, Remedios Varo, convicted Lincoln assassination conspirator, Mary Surratt, and artist, James McNeill Whistler. In the sports arena, NATI plans to complete a piece on the former Redskins owner, the late Jack Kent Cooke.
2014 will premiere a new production of "Brendan the Navigator" to include location shoots in Scotland, the Hebrides, Faroe Islands, Iceland, Greenland, and Newfoundland.
A secondary location shoot in Stratford, England is also planned and a new documentary on "Shakespeare's Globe" will premiere late in 2014.
Check out the website by clicking HERE