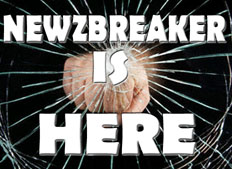 NewzBreaker Press Release
For quite some time, NewzBreaker became the home of the celebrity interview. With the demands of everyday life and the hustle bustle that many of us have, we have changed with the times and present the "NewzBreaker Podcast," hosted by "Bad" Brad Berkwitt. This has opened up an interesting advertising opportunity for any company to buy air time for their company or product which will be read by the host, reaching many more listeners now than ever before.
Your ad can either be written for your company at an additional cost, or you can provide the text/info you wish to have read on the show.
If you are interested in learning more about advertising on the NewzBreaker Podcast, contact "Bad" Brad Berkwitt at bberkwitt@aol.com or call the NB office at (703) 517-2155 for rates and packages.