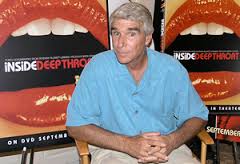 By "Bad" Brad Berkwitt
Harry Reems, the adult movie star best known for playing "Dr. Young" in the 1972 adult film classic "DEEP THROAT" opposite Linda Lovelace," died Tuesday, according to a spokeswoman at a Salt Lake City hospital. Reems, whose real name was Herbert Streicher, was 65.
Reems was one of the biggest porn stars of the 1970's, at a time, when the government went after the porn industry with a fervent not seen before.
Jill Atwood, spokeswoman for George E. Wahlen VA Medical Center in Salt Lake City, would not disclose the cause of death for privacy reasons.
NewzBreaker sends our deepest condolences to the Reems family in their time of grief…