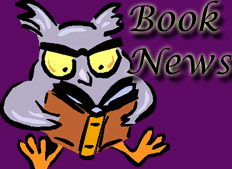 Cooper's Revenge (First Coast Publishers), the first novel by Terrence L. Williams – a thirty-year decorated veteran of the CIA, is a gripping thriller that draws attention to the devastating toll improvised explosive devices (IED's) have taken on our military men and women serving in the Middle East, and highlights Iran's complicity in this tragedy through its training of proxies – the Taliban and Al Qaeda – to further their objectives. This became the inspiration for Williams' book and is why he dedicated it to Wounded Warriors in honor of these brave soldiers.
Williams' suspenseful novel pits recently retired Logan Alexander, a Navy Seal attempting to put his life back together following a career-ending injury in Afghanistan, against Iran's Islamic Revolutionary Guard Corp's elite unit, the Qods Force, which is training terrorists at a secret facility in the Middle East. Logan learns that his younger brother Cooper has been killed by an IED in an ambush while on patrol with his Ranger unit in Iraq.
While the Alexander family grapples with their loss, Logan delves into the circumstances leading to Cooper's death. Partnering with an unlikely source, a Kuwaiti billionaire whose own family has been devastated by terrorism, he recruits a group of Special Forces operatives to mount a covert operation against the Qods Force training facility. This secret arm of the Revolutionary Guard plays a huge part in exporting terror while shielding Iran's leadership from the public eye – keeping the main focus of the U.S. and its allies on Iran's nuclear ambitions and the threat it poses.
Logan conceives a complex plan that takes his team to the Sonora Desert, Europe, and the Middle East, where he comes face-to-face with the man responsible for his brother's death. The breakneck pacing of the expertly woven twists and turns in this action-packed read have many believing it would make a blockbuster movie hit.
In this riveting account of a soldier's pledge to avenge his brother's untimely death, Cooper's Revenge grabs the reader's attention from the first page and keeps up the electrifying pace all the way to the explosive ending. Readers soon realize Logan could not have known the world of mystery and intrigue he was about to step into…
Terrence L. Williams is a veteran CIA Operations Officer who trained with and supported U.S. Special Forces. The recipient of numerous awards and medals, he was awarded a Congressional Fellowship under the auspices of the American Political Science Association, during which he conducted graduate coursework at Johns Hopkins School for Advanced International Studies and worked on Legislative Affairs in the Senate.
The eldest of five children born into a military family, Williams attended Bridgewater State University near Boston. He has lived in various places around the globe but now calls Ponte Vedra Beach in Florida home, where he enjoys hiking with his wife, Carol. For more information on this talented author whose new book confirms his status as a writer to watch in the thriller genre, please visit his website: www.terrenceleewilliamsauthor.com. A sequel to Cooper's Revenge will debut sometime this year.
Available at fine bookstores and online outlets
Cooper's Revenge
By Terrence L. Williams
Publisher: First Coast Publishers, LLC
ISBN-10: 0988440008
ISBN-13: 978-0988440005