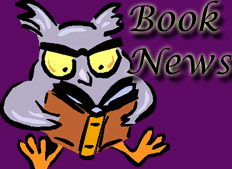 2013 To Be Even Bigger With The Release Of The Most Anticipated Novel Of The Year, Entwined With You.
#1 New York Times bestselling author Sylvia Day's Crossfire series, which includes number one international bestsellers Bared to You and Reflected in You, has sold over five million books in the English language in its first seven months of publication. After the overnight success of Bared to You, the Crossfire series firmly established itself as one of the most popular series in the nation when its second book, Reflected in You, easily took the #1 spot on The New York Times bestseller list with 389,000 trade paperbacks and ebooks sold in its first week of sales. The overwhelming success of both Bared to You and Reflected in You sets the table for Sylvia Day's Crossfire series to explode in 2013 with the next installment in the series, Entwined with You.
Bared to You, the first book in the Crossfire series, helped bring acceptance that some fiction can't be pigeonholed. Reflected in You sealed the deal. The Crossfire series has defied genre and become a massive commercial success in just over six months. "I hear from readers of all ages and walks of life… I am beyond thrilled that the Crossfire series has touched so many," said Day. Now at the forefront of public interest, Sylvia Day has moved from being an accomplished bestselling novelist to one of the most high-profile names in commercial fiction. Since Bared to You's explosive start last summer, followed by Reflected in You's even bigger splash, the Crossfire series has been featured in USA Today, People, The Evening Standard, Time, Variety and more recently, Entertainment Weekly, Associated Press, and The Wall Street Journal.
Originally a self-published novel, Bared to You was an immediate hit, selling 100,000 ebooks, and then was quickly acquired by Berkley Books. Bared to You debuted at #4 on the New York Times trade paperback fiction bestseller list and is a Top 5 Bestseller in 16 languages and countries, including the US, UK, Germany, Canada, Australia, Ireland, and Brazil. Most recently, Bared to You was named one of Amazon's Top 10 Romances of 2012 and was Amazon's #7 bestselling book of 2012. Furthermore, Bared to You was the #5 bestselling book of 2012 on iTunes and appeared in the Top 10 list of Print Book Sales of 2012 in Adult Fiction in the Nielsen Tops of 2012, ending the year on the same note of success that has followed the Crossfire series since its inception.
The second novel in the Crossfire series, Reflected in You, debuted as the #1 bestselling book on The New York Times, Wall Street Journal, Publishers Weekly, and Canadian Booksellers Association lists. Across the Atlantic, Day's newest stormed to #1 with over 80,000 copies sold
in week one in the UK— Penguin UK's fastest selling paperback ever. Reflected in You has sold over 1.5 million copies alone in the US and is a #1 bestseller in 3 countries—the UK, Ireland, and the US. Reflected in You was Amazon's #8 bestselling book of 2012 and was the #8 bestselling book of 2012 on iTunes. As the first book ever to knock Fifty Shades of Grey out of the top slot on the New York Times bestseller list, Reflected in You continues to gain attention and recognition.
As insatiable fans eagerly await Entwined with You this June, the staunch sales of Bared to You and Reflected in You continue to demonstrate that new readers are getting caught in the Crossfire series each week, setting the table for Entwined with You to be Day's biggest to date. "As a young couple navigating the first serious love affair either of them has ever had, Gideon and Eva are learning from their mistakes and making new ones, while being tested by challenges both external and internal. These two passionate and tempestuous lovers have dark pasts to overcome, but their all-consuming and deeply physical love for each other is worth fighting for and they know it," said Day about what fans can expect with Entwined with You. After selling in a record-breaking 38 countries and counting, the Crossfire series remains one of the biggest commercial fiction series in the world, and promises only bigger things to come.
Sylvia Day is the #1 New York Times bestselling and award-winning author of over a dozen novels. She is a #1 bestselling author in six different countries. A wife and mother of two, she is a former Russian linguist for the U.S. Army Military Intelligence. Visit her website at: www.sylviaday.com.