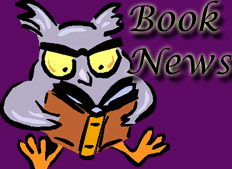 The Sabbatical (Createspace), by Frederick Pinto, explores the meaning of success and deep fulfillment in a fickle, continuously changing modern world. Pinto weaves his own experiences in the music industry and thoughts on Western society into a story of personal awakening after a young man loses everything he valued.
Charles Barca spent six years getting it "all": wild success as the owner of an online music company, a relationship with a rising artist girlfriend, and local rock star status — only to see it crashing down in one day. Set in the landscape of the drug-strewn, head-banging clubs and the slick offices of the new creative elite, his social-climbing entourage vanishes as he is removed as the resident genius of the company he himself founded, and seeks sanity and purpose in the cynical worlds of modern art and business.
The Sabbatical covers the following months of Charles' life as he deals with self-loathing, drugs, traveling and mingling with acquaintances, both old and new. He must come face-to-face with major personal decisions as well as with ones for his company, as papers need to be signed and major labels jostle for his attention. However, he will only find clarity miles away in Brazil, as the noise around him subsides and he engages in a more authentic form of deeper self-evaluation.
Set in today's post-apocalyptic music industry, The Sabbatical is part existential diary, part hedonistic travelogue, part music business intrigue, part anti-love story, and has been said to "take the philosophical novel into the age of social media."
"The Sabbatical is a satirical take on our notion of success," says Pinto. "The most surprising existential drop doesn't happen when we fail, but when we succeed by the standards of an inauthentic culture."
Receiving rave reviews on Amazon.com and on the blogosphere, the vivid characters and exceptional story-telling in The Sabbatical make for an action-packed read that is tough to put down. Please visit: www.thesabbaticalbook.com.
Frederick Pinto has practiced, taught, published and lectured in the fields of entertainment, music law, digital copyright and high-technology law. In 2007 and 2008, he was the columnist on digital music business issues for Royalty Week, an industry-wide online publication, and has had numerous articles published in law journals, magazines and newspapers.
Available at fine bookstores and online outlets
The Sabbatical by Frederick Pinto
Publisher: Createspace
ISBN-10: 1475004265
ISBN-13: 978-1475004267