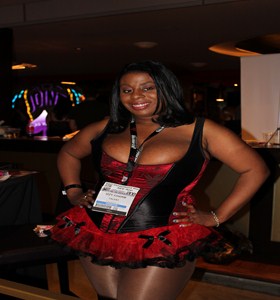 By "Bad" Brad Berkwitt
Photo by S. Waters (Copyrighted by NewzBreaker)
Izzy Charm one of the many ladies of the Adult Industry was at the 2013 AEE Expo at the Hard Rock Hotel and Casino, Las Vegas. She was one of those funny ladies who was very charming. So what a perfect name right?
NewzBreaker readers, check back for SHOCKING pictures/coverage of the AEE Expo and Red Carpet for the AVN's are going up now…