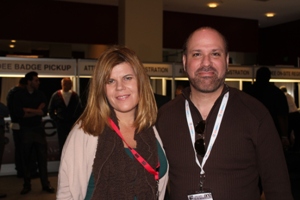 By "Bad" Brad Berkwitt
Photos by S. Waters (Copyrighted by NewzBreaker)
Las Vegas was on fire from January 16th – January 20th 2013 between the AEE Expo and the AVN Awards Show, held at the Hard Rock Hotel and Casino Las Vegas. CEO of Fineass Marketing Adella Curry with her right hand lady, Beverly and Brian Gross of BSG PR ran a "tight ship" as we used to say in the Navy. Their professionalism, ever present appearance to assist and just outright giving a shit, made it not only a great night for NewzBreaker to get the most in-depth media coverage, but my colleagues felt the same.
For the fans out there that love adult movie industry, and the media who cover it, you will not be disappointed. Get your six to the 2014 Show wherever it is held and see for yourself.
Adella, I have done events for boxing and know what is takes to handle the PR, which at times, can be crazy. It's a thankless job, but just know, that on behalf of my photographer and myself, I greatly appreciate the way you treated us.
Brian and Beverly – Kudos to both of you as well, and much thanks….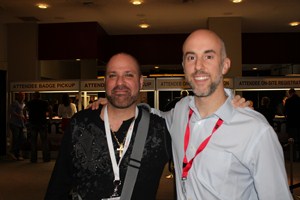 NewzBreaker readers, check back SHOCKING pictures and coverage of the AEE Expo and Red Carpet for the AVN's are going up now….