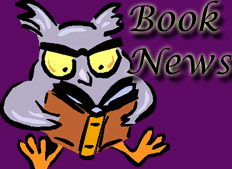 Ronnie Van Zant, founding member of Lynyrd Skynyrd, died 35 years ago in an airplane crash that shocked the nation. Now a book honoring Van Zant, written by Ron Eckerman, will be given away in ebook format free to members of the Armed Forces and veterans until Christmas.
"The other day I was on a radio program that went out to our military and I announced I'd give each and every one of them a free ebook for Christmas," Eckerman says. "I hope everybody will spread the word for me. They'll be able to order it from www.turnitupbook.com starting on Thanksgiving Day, formatted for their phone, laptop, ereader or tablet."
"Sweet Home Alabama," written 40 years ago by Ronnie Van Zant, Ed King, and Gary Rossington, is beloved of hundreds of millions of people throughout the world, yet few know who wrote it. Ronnie Van Zant, lyricist, wrote dozens of hits including "Free Bird," "Gimme Three Steps," "Simple Man," and countless others in a career that spanned only four short years.
Ron Eckerman was with them two of the four years Lynyrd Skynyrd was on the map, and both witnessed and assisted in their climb to the top of the music industry. Now, after 35 years of silence, Eckerman recounts his experiences with the band and the horror of the plane crash in his book, Turn It Up! (Restless Artists).
"This book was a labor of love. There was an important piece of music history missing, a tremendous amount of misleading and false information out there… it had to be cleared up," Eckerman continues. "So I created a factual manuscript that reveals the personalities and relationships of one of the most iconic bands in music history – Lynyrd Skynyrd."
Ron Eckerman, born in Houston, TX, was a pioneer in the rock concert industry. In 1973 he began staging concerts and created one of the early concert lighting/touring production companies. Soon afterwards he became tour manager for Lynyrd Skynyrd and began a two year stint with the group, witnessing and participating in their meteoric rise to fame and world-wide acclaim. After the tragic plane crash that ended the original band, Mr. Eckerman has produced in film, television, and stage, and has taught theater and artist management at Santa Monica College.
The book is available in all ebook formats and can be read on any electronic reading device. To order a copy, members of the military and veterans can go to the website www.turnitupbook.com and follow the ordering instructions, beginning on Thanksgiving Day and lasting until Christmas Day.
For more, please visit the website: www.turnitupbook.com
Turn It Up
Restless Artists
Available at Amazon and other online booksellers and at www.turnitupbook.com
$4.49 digital
$14.95 paperback
$29.95 audiobook
ISBN-13: 978-0-9846859-0-5