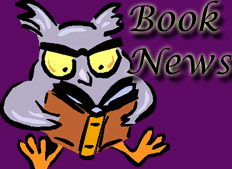 Have you ever struggled with a project, and then, just when you needed it, someone or something stepped in to save the day?
Gloria Loring would tell you that coincidence, a coinciding of meaningful events, is trying to get your attention. She would also quote Albert Einstein's words that title her new book, "Coincidence is God's way of remaining anonymous." In this celebrity autobiography, Gloria shows readers how to put Einstein's wisdom to use with a fresh perspective born of three decades of experience, practice and revelation.
Coincidence is God's Way of Remaining Anonymous: Reflections on Daytime Dramas and Divine Intervention (HCI — $14.95) is a celebrity autobiography detailing a series of extraordinary coincidences that transformed Gloria Loring's life. Given Gloria's successes on stage and in television, no one would suspect the secrets that lay hidden. Her father's alcoholism, the struggle to find her own way after her parents' divorce, living in a motel across from Piggly Wiggly, even dancing as a go-go girl to earn money for food. Is it any wonder she felt she was alone in the world?
Then coincidence stepped in to change her mind. She promised her four-year-old son she would work to end his diabetes. Someone, for some reason, left a card titled "Expect a Miracle" in her "Days of our Lives" dressing room, twenty-four hours before she met the man who helped her raise $1 million for research with the Days of Our Lives Celebrity Cookbook. A question from a friend led to her #1 hit "Friends and Lovers." Coincidence arranged for a stranger to send her life-changing letters during her secret separation and eventual divorce from actor-writer Alan Thicke.
The book has the unique feature of its own original soundtrack co-written by Loring: Each chapter begins with a song lyric written out of the experiences and principles presented therein. The songs are featured on her CD "Turn the Page."
Although coincidence appears to come out of the blue, Loring knows that it's possible to experience divine intervention in our everyday lives. Combining scientific observation, spiritual wisdom, and what Loring calls "EBL," evidence-based living, this memoir offers a prescriptive in-depth look at the spiritual dimension of coincidence: where it comes from, how we attract it, and how we use it for the betterment of ourselves and those we love.
Gloria Loring is the recording artist of the #1 hit "Friends and Lovers"; co-composer and singer of TV theme song "Facts of Life"; a "Days of Our Lives" audience favorite as "Liz Chandler"; the author of six books benefitting people living with diabetes, and is well-unknown these days as the mother of R&B singing sensation and "Duets" superstar Robin Thicke.
For more information on this remarkably talented writer, singer and actress, please visit her website at: www.glorialoring.com.
Available at fine bookstores, online outlets or directly from the publisher at: www.hcibooks.com or (800) 441-5569
COINCIDENCE IS GOD'S WAY OF REMAINING ANONYMOUS
Reflections on Daytime Dramas and Divine Intervention
Publisher: HCI Books
ISBN: 978-07573-1648-7
$14.95
October 2012