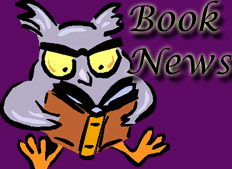 For anyone who loves Hollywood memorabilia, is an entertainment junkie, and loves to eat and cook – they will treasure Frank DeCaro's The Dead Celebrity Cookbook: A Resurrection of Recipes from More Than 145 Stars of Stage and Screen (HCI Books). Frank compiled favorite recipes from some of Hollywood's biggest names; including Lucille Ball, Elizabeth Taylor, Sonny Bono, Liberace, Michael Jackson, John Denver, Frank Sinatra, Rock Hudson, Humphrey Bogart, and Peter Falk, just to name a few.
"While Halloween might come only once a year, there's never a bad time for The Dead Celebrity Cookbook." – bonappetit.com
"Flip on a movie channel and get cooking! Required reading." – Billy Heller, New York Post.
"We hear Rock Hudson's Cannoli is delicious!" – Entertainment Weekly.
"In The Dead Celebrity Cookbook, author Frank DeCaro has collected and presented an array of recipes by beloved (and dead) stars…." – people.com
"Celebrities like Elizabeth Taylor and Andy Warhol may be gone, but their favorite dishes will never be forgotten. Try one tonight!" – oprah.com
"A veritable who's who of Hollywood's Golden Age." – Sara Bonisteel, epicurious.com.
"The book marries DeCaro's twin obsessions with movie/celebrity/pop culture and food. The recipes reflect a happier time when carbs, mayo and butter were still considered friendlies…"
– Elena Ferretti, foxnews.com.
"If there's someone on your holiday gift-giving list who has about as much affection for new Hollywood as they do Nouvelle Cuisine, then they can have their (Lucille Ball's Persimmon) Cake and eat it too, thanks to The Dead Celebrity Cookbook." —Michael Rechtshaffen, Syndicated Columnist
"Chow down on your favorite dead stars' recipes. Come on, it won't kill you!" – Michael Musto, The Village Voice
Inspired by a "Dead Celebrity Party" during his college years, DeCaro thought the one thing missing from the event was the food of the dead. Since then, he's been collecting recipes of the stars and lucky for us, he's put them together in, THE DEAD CELEBRITY COOKBOOK: A Resurrection of Recipes from More Than 145 Stars of Stage and Screen (HCI Books).
DeCaro, who is best known for his nearly 7-year stint as the movie critic on The Daily Show with Jon Stewart, and now heard weekdays on his own call-in radio show, gives us a giggle while feeding us treats from Tinsel Town like: Liberace's Sticky Buns, Mae West's Fruit Compote, John Ritter's Favorite Fudge and Bea Arthur's Vegetarian Breakfast.
THE DEAD CELEBRITY COOKBOOK is here to remind you that before there were celebrity chefs, there were celebrities who fancied themselves as chefs. They were whipping up culinary delights, and sometimes sharing them with us on shows like Merv Griffin, Mike Douglas or even Johnny Carson. DeCaro gives us some entertaining and informative commentary before each section of recipes in chapters that include: "Talk Show Chow," "An All-Night Oscar Buff," and "I Lunch Lucy," a whole section dedicated to the red-haired TV goddess.
Says DeCaro, "I miss those days when celebrities still had mystery about them, and a glimpse inside their radar ranges seemed, for any fan, like a window into the world of glamour and excitement, which is why I put together this book." This book delivers recipes that the stars are dying for you to make.
Following on the success of The Dead Celebrity Cookbook, Frank's next book to be released in time for Christmas promises to be an even bigger hit! Written in his infamous style of humor and sarcasm, Christmas In Tinseltown: Celebrity Recipes and Hollywood Memories from Six Feet Under the Mistletoe will give readers a unique and fun opportunity to make new traditions in the kitchen with this fascinating and hilarious addition to their Holidays.
For more information, please go to: www.deadcelebritycookbook.com.
ABOUT THE AUTHOR
Best known for his years as the flamboyant movie critic on The Daily Show with Jon Stewart, Frank DeCaro is heard each weekday morning on his live national call-in program The Frank DeCaro Show on Sirius XM Satellite Radio. A writer and performer, DeCaro pens the "Icons" column for CBS Watch magazine. The author of the pioneering memoir A Boy Named Phyllis, DeCaro previously wrote the "Style Over Substance" column for The New York Times. Visit the author at frankdecaro.com and on Facebook, and follow him at twitter.com/frankdecaroshow.