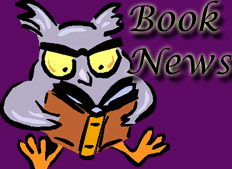 The world lost Pulitzer Prize winning social journalist, Lauren Terrazzano, to lung cancer. But not without her first chronicling in her Newsday column what it was like during her last eight months. And, wanting to honor her legacy, her father collected reminiscences by her family, friends and colleagues. Frank Terrazzano had learned the importance of writing things down from his daughter and with co-writer, Paul Lonardo, it came together in Life, with Cancer: The Lauren Terrazzano Story: An Award-Winning Social Journalist Chronicled Her Illness to Bring Hope & Comfort to Others.
Each chapter in Life, with Cancer is a heartfelt tribute from father to daughter and begins with Lauren's voice taken from actual excerpts of her Newsday column.
"…I've made a career of asking uncomfortable questions with the hope of making sense of it all. Yet since that otherwise ordinary, sunny August day in 2004 – the day of my diagnosis—my ability to ask the tough questions about my own life has somehow disappeared. I find it hard to ask any of my doctors how much longer they think I have…"
–from Newsday, "Life, with Cancer", December 2006, by Lauren Terrazzano
Thousands and thousands of readers responded to Lauren, as she wrote with humor about the dumb things people sometimes say to those who are ill, wrote with anger about the complicity of tobacco companies, and wrote with understanding about the challenge loving someone with cancer can pose for family and friends. Now they can read even more about a journalist who had to endure the toughest assignment of all in this tribute that is filled with sensitivity and love.
Life, With Cancer: The Lauren Terrazzano Story
HCI
Available at bookstores, online, or to order directly from the publisher, contact:
www.hcibooks.com or (800) 441-5569
$16.95
ISBN: 9780757316630