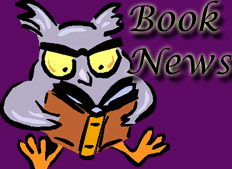 June 16th of this year, Nik Wallenda did something no one else ever did — he walked across Niagara Falls for the whole world to see. Wallenda did so in a place full of history, tourism and…ghosts! Some people scoff at tales of restless spirits. Then again, some people don't know how to have a little fun. Join celebrated author Peter Andrew Sacco as he explores the shadowy regions of his home turf, the stunningly beautiful Niagara Falls area.
Niagara's Most Haunted: Legends and Myths (Booklocker) visits the most haunted places, where people have witnessed ghost activity dating back hundreds of years up to the current day. In some spooky locales, paranormal investigators brought their equipment along to prove or disprove popular claims. The book includes many photos of the ghostly sites, including mysterious orbs caught on camera.
"When it comes to things that go bump in the night, Peter is always on target," says Stan Mallow, acclaimed psychic and host of the TV show "Paranormal Niagara." "As a result of his curious mind and investigative prowess he is truly the Sherlock Holmes of the paranormal world. His latest book is highly recommended."
Each chapter covers a different type of landmark, which not only educates the readers on historical sites, but entertains with anecdotal ghost stories and paranormal investigations. The sites include bed and breakfasts, ships/boats, trains, tunnels, museums, mansions, highways, forts, cemeteries, waterfalls and many more.
Niagara's Most Haunted: Legends and Myths is not just a book about ghosts and haunted places. It is also a book which uncovers and explores areas in the Niagara region which are considered some of the richest in North American history. As a matter of fact, one of the bloodiest battles in North American history (the War of 1812) between the British and USA was fought here. If ever ghosts have existed, they would be haunting this blood-soaked ground.
Peter is an international speaker, psychologist and professor. He has authored over 20 books, both fiction and non-fiction, and continues to write articles/blogs for magazine, news media and websites worldwide. He is also the TV show host of the new fun series "Niagara's Most Haunted" and has a weekly radio show, "Mental Health Matters: What's Worrying You?" He resides in the region known as one of the seven natural wonders of the world, Niagara Falls.
For more information, please see: www.petersacco.
Niagara's Most Haunted: Legends and Myths
Booklocker (print) AUK Publications (E-book)
Available online October