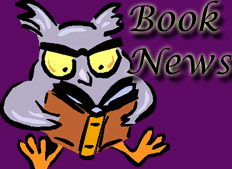 The Stevenson family has a unique place in American political history. The first Adlai E. Stevenson, Vice President of the U.S., collected stories, jokes and aphorisms in a loose-leaf binder throughout his long career. They were jotted on napkins, cards — anything at hand. If it was worth keeping, it went in the binder which became known as "the black book." His son, Lewis Stevenson, Illinois Secretary of State, contributed little, but his grandson Adlai II expanded the black book in his career as a lawyer, senior official in the Roosevelt and Truman administrations, Governor of Illinois, Presidential candidate and Ambassador to the UN.
Adlai E. Stevenson III inherited the black book, including contributions from friends and supporters around the world, and augmented it from his career as a Marine, lawyer, State Representative, State Treasurer, United States Senator, candidate for governor, international investment banker and ever the hereditary global sojourner and public policy activist. The black book was continuously organized and reorganized as a ready source of wit and wisdom for their speeches.
While a lack of civility is a symptom of today's money-driven politics of ideology, tactics, religiosity and ignorance, the author believes Americans today yearn for the politics and culture which created America and made it great.
In Adlai Stevenson III's The Black Book, he records American politics, culture and history as these men knew it. Since few, if any, American families have been as actively involved in public office and politics for as long as the Stevensons – beginning in the 1840's with great-great-grandfather Jesse Fell who sponsored Abraham Lincoln for President — it is a unique history covering finance and economics, law and justice, the media, politics, religion, education, war, and so much more. In order to see the future you must see the past, from The Black Book.
Adlai E. Stevenson III has lectured widely, authored numerous articles and is the recipient of many honors, including Japan's Order of the Sacred Treasure with Gold and Silver Star, and is an Honorary Professor of Renmin University in Beijing. He is Chairman of the Adlai Stevenson Center on Democracy which aims to bring practitioners from the world together to address systemic challenges to democratic systems and also Chairman of SC&M Investment Management Corp., an international financial intermediary. A graduate of Harvard College and Law School, he maintains an office in Chicago and a home with his wife, Nancy, on a farm near Galena, Illinois.
For more information on The Black Book or Senator Stevenson, please visit: www.adlai3.com
Available at bookstores nationwide and online at http://www.adlai3.com/purchase-cart.html
The Black Book
ISBN13: 978-0982371008
$27.50