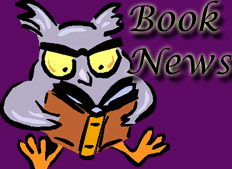 The idea for award-winning author Libby Fischer Hellmann's latest novel was somewhat of an accident. During a conversation with a friend, Libby mentioned she was drawn to stories of women whose choices have been taken away from them, and had wondered: Do they simply surrender and become victims, or do some survive and even triumph? It was then that she recalled a personal story told to her years before– about young lovers who become trapped by history, family, and the inherent conflict of a political and cultural revolution. Thus the idea was born for her latest book, A Bitter Veil (Allium Press of Chicago).
Grounded in extensive research, the story's backdrop is the Iranian Revolution – one of the most documented periods of world history. After poring through dozens of documents, articles and films, and interviewing at least five Iranian-Americans who lived in Iran during the revolution, their experiences made it possible for Libby to tell 'Anna's story.' The result is a compelling and convincing tale, seasoned with powerful characters, that grabs the reader from the first page and thrusts them into one woman's worst nightmare – making for a read not easy to put down.
It all began with a line of Persian poetry…Anna and Nouri, both studying in Chicago, fall in love despite their very different backgrounds. Never really close to her parents, Anna is happy to return with Nouri to his native Iran, to be embraced by his wealthy family. Beginning their married life together in 1978, their world is abruptly turned upside down by the overthrow of the Shah, and the rise of the Islamic Republic.
Under the Ayatollah Khomeini and the Republican Guard, life becomes increasingly restricted and Anna must learn to exist in a transformed world, where none of the familiar Western rules apply. Random arrests and torture become the norm, women are required to wear hijab, and Anna discovers that she is no longer free to leave the country. As events reach a fevered pitch, Anna realizes that nothing is as she thought and no one can be trusted…not even her husband.
A Bitter Veil is both a tragically beautiful love story and a spellbinding political thriller. Fast-moving to its unpredictable end, this well-written account shows how the chaos and destruction of a revolution can cause human beings to act in extreme ways. This award-winning author gives an accurate perspective of what people in that time and place endured, particularly women.
With ten novels and twenty short stories published, Libby has written thrillers, suspense mysteries and historicals – all with a crime or the possibility of one at their core. The more political the better for Libby who, as a transplant from Washington, DC where 'dinner table gossip about the neighbors was talking politics,' claims she's "writing her way around the genre."
Libby Fischer Hellmann has worked at NBC News in New York and Washington DC, as well as the public affairs production arm of PBS, also in Washington. She lives outside Chicago now, and when not writing, she conducts speaker training programs and produces corporate videos.
Something fairly new for authors, Libby is at the forefront of the digital revolution with her new App www.bit.ly/PuQH7I that gives readers access to her newsletter, excerpts from her books, notice of upcoming events, and a great way to stay in touch with "Everything Libby." Available on Android and Apple devices. For more information on this talented writer and her books, please also visit: http://libbyhellmann.com.
A Bitter Veil by Libby Fischer Hellmann
Allium Press Publishers
ISBN-10: 0983193819
ISBN-13: 978-0983193814
Available at fine bookstores, online outlets and author's website