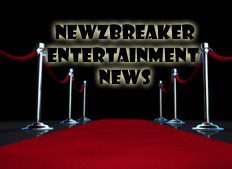 Based On A True Story From Matt Bondurant's Novel The Wettest County In The World, This Gripping Tale of Brotherhood, Bootlegging, and Murder Heads To Retail On November 27, 2012!
Anchor Bay Entertainment and The Weinstein Company announced today the Blu-ray™ Combo Pack and DVD release of the critically acclaimed film, LAWLESS, from director John Hillcoat (The Road, The Proposition). Written by musician, composer and screenwriter, Nick Cave (The Proposition), inspired by the 2008 biographical novel The Wettest County In The World, LAWLESS follows the bootlegging Bondurant Brothers on their quest for the American Dream in Prohibition-era Virginia. Featuring an all-star cast that includes Shia LaBeouf (Transformers franchise, Disturbia), Tom Hardy (The Dark Knight Rises, Inception), Academy Award® nominee Gary Oldman (Tinker Tailor Soldier Spy, The Dark Knight Rises), Mia Wasikowska (Alice in Wonderland, Jane Eyre), Academy Award® nominee Jessica Chastain (Coriolanus, The Help) and Emmy® winner Guy Pearce (Mildred Pierce, The King's Speech), LAWLESS heads to retail on November 27, 2012 for an SRP of $39.99 for the Blu-ray™ Combo Pack and $29.98 for the DVD.

LAWLESS, which was nominated for an illustrious Palme d'Or at the 2012 Cannes International Film Festival, also stars Jason Clarke (Texas Killing Fields, the upcoming The Great Gatsby) and Dane DeHaan (Chronicle, The Place Beyond the Pines).
The Hollywood Reporter called LAWLESS "A gritty and suspenseful bootlegger tale." Added film critic, Richard Roeper, in his Reelz Channel review, LAWLESS is "A hell of an entertaining movie, I give it an 'A'!" Wrote Paste magazine film critic, Tyler Chase, "Lawless blends stylish originality with genre standards into a mixture as potent and explosive as Virginia moonshine."
They were brothers who became outlaws, and outlaws who became heroes…The three Bondurant boys (Shia LaBeouf, Tom Hardy, Jason Clarke), along with their sultry new hire (Jessica Chastain), command the most lucrative bootlegging operation in Franklin County, Virginia. The locals consider them "indestructible." But the law – in the form of a corrupt special deputy (Guy Pearce) – wants a cut of their action, at any cost. When youngest brother Jack (LaBeouf) gets a taste of power with a deadly gangster (Gary Oldman), the whole business blows sky high. Based on the astonishing true story, the Bondurant brotherhood is the stuff of legend.
The LAWLESS Blu-ray™ Combo Pack and DVD special features include an audio commentary with Director John Hillcoat and Author Matt Bondurant; two featurettes: "The True Story of the Wettest County In The World" and "Franklin County, VA: Then and Now"; Willie Nelson's "Midnight Run" music video; and deleted scenes. Note: Special features are subject to change.
Learn more about LAWLESS at: http://lawless-film.com/
**OFFICIAL BOX ART:
Download: http://bit.ly/Lawless_Box_Art
————————–
LAWLESS streets on Blu-ray™ & DVD on November 27th, 2012!
————————–
Official Website: http://lawless-film.com/
————————–
FOR MORE INFORMATION, PLEASE CONTACT:
Deirdre Synan, Brigade Marketing
deirdre@brigademarketing.com
LAWLESS BLU-RAY™ Combo Pack
(Blu-ray™ + DVD + Digital Copy)
Street date: November 27, 2012
Pre-book: October 31, 2012
Catalog #: BD24733
UPC: 0 1313 24733-9 0
Run time: 16 Minutes
Rating: R
SRP: $39.99
Format: Widescreen
Audio: 5.1 DTSHD-MA
LAWLESS DVD
Street date: November 27, 2012
Pre-book: October 31, 2012
Catalog #: WC24729
UPC: 0 1313 24729-9 7
Run time: 116 Minutes
Rating: R
SRP: $29.98
Format: Widescreen
Audio: Dolby Digital 5.1