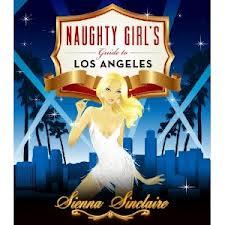 By Misty Emerald
Adult Model and Author, Sienna Sinclaire has written the perfect Travel Guide if you're planning a trip to Los Angeles. If you have never considered visiting, you will once you read the "Naughty Girl's Guide to Los Angeles". Packed with travel tips and tricks to unleash your naughty side, this book also educates the reader on the history of sex in Los Angeles, CA, the original "Sin City" and home to the porn industry.
Sienna Sinclaire is your personal Tour Guide as she guides the reader through planning the perfect getaway for singles, couples or just the girls. From fetish themed Hotels and Swingers Clubs, to Nude Beaches and Burlesque classes, there is something for everyone. This book is a must have if you are ever planning to visit the West Coast.
To order your copy of Sienna Sinclaire's book: Naughty Girl's Guide to Los Angeles click here http http://www.thenaughtygirlsguide.com.