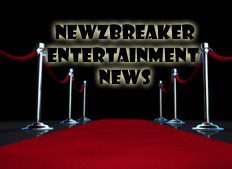 "…interesting from start to finish with tasty experimentations, varied themes, and unique styles that make the band a fresh new flavor on the rock scene."- Bob Suehs, ROCK N ROLL EXPERIENCE
NEOMYTHICS is a mind-based sonic manifest by bassecutive Matt Montgomery and Gregory Howe. New Corporate Resistance, their debut album for Ex-Fed Records, is 12 songs defining a postmodern rock sound with an ear lent to ska and punk. As a concept New Corporate Resistance beckons a response to the all pervasive socio-economic structure of our times. Joining NEOMYTHICS is the legendary guitar innovator Harvey Mandel (known for playing with The Rolling Stones and Canned Heat), and Lumpy (drums) from Throttle Elevator Music.
The rock roots of NEOMYTHICS is obvious with songs like Barefoot Bandit (about Colton Harris-Moore), Beautiful Blackout, and Leah; but occasionally New Corporate Resistance adventures out into rawer edges with tracks like Climbing Out, GTFO, Now We Know, and Phoenix. Yet, the album still maintains some clarity and sarcasm with tracks like Hemipherically Challenged, Roller Coaster and Brackish (Talk Radio).
"New Corporate Resistance is a musical journey focused on making a genuine contribution to both the collective conscious and unconscious as paralleled by concepts and sounds. Or plainly, songs that are felt, articulated, and which speak to our times," said Howe. "Though it is difficult to identify which ideologies will manifest as the predominant archetypes of our age, a response to the current corporatist structure seems inevitable and our artistic direction inspired and apropos."
Key radio cuts: Leah, Phoenix, Beautiful Blackout, GTFO, Barefoot Bandit
Tracklist:
1. Phoenix
2. Leah
3. Climbing Out
4. Barefoot Thief
5. Beautiful Blackout
6. Know We Know
7. Roller Coaster
8. GTFO
9. End of the Fifth Sun
10. Brackish
11. Diagram
12. Ain't Going Nowhere
13. Hemispheric Challenge