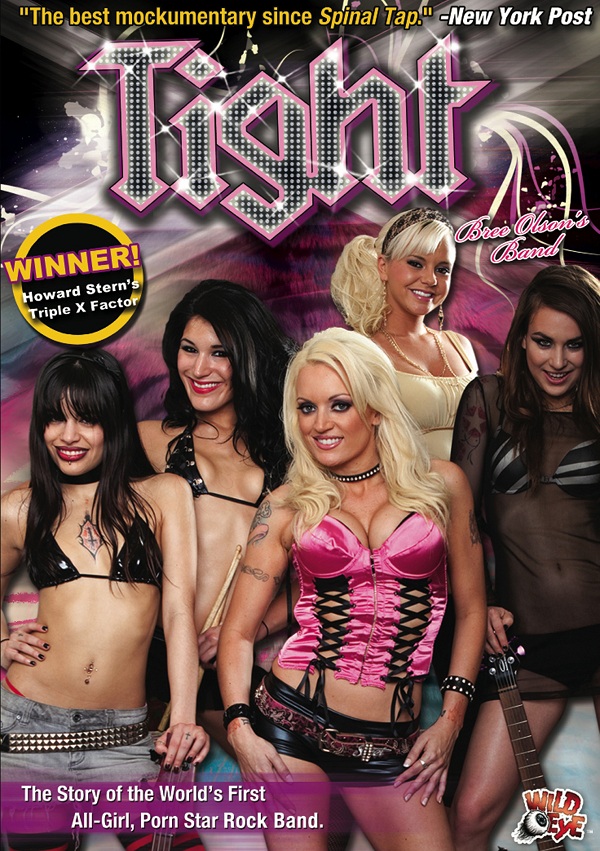 Mind Engine Productions and Wild Eye Releasing are pleased to announce the World Premiere of their controversial new film "Tight" at the Vegas CineFest Film Festival at the Palms Casino Resort in Las Vegas, Nevada on Thursday, October 4, 2012.
The rock 'mockumentary' is generating media steam for its raw, engaging portrait of four fiery adult performers who start a band, go on the road and form bonds, set off fights and make friends as their manager, former Charlie Sheen 'Goddess' Bree Olson, controls the chaos to keep the tour going.
"Tight" is available on DVD September 25th. The screening will take place at the Palms Casino Resort Brenden Theaters in Screening Room #4 at 7:30pm.
Those interested in screening "Tight" can contact Wild Eye Releasing to receive VIP discounted tickets, or order directly online here: http://vegascinefest.com/buy-tickets/
Tight (the band) competed and won on Howard Stern's XXX Factor talent competition back in April, and a new lead singer, Kelley Jean, recently replaced Mayhem, adding a new dynamic to the quartet. Tight is headed on tour soon, just in time for the release of "Tight" (the movie) as well as the band's new single 'Down to the Bottom', which is available HERE.
The passion and spirit of the performances shine through in the film, which The New York Post declared 'the best mockumentary since Spinal Tap!' Tight is a powerful force of raw energy that pierces the screen in "Tight", making it a delirious spectacle for the senses.
See the "Tight" trailer HERE.
Purchase Item: http://www.seeofsound.com/p.php?s=MVD5478D
Hi Res Cover Art: http://mvdb2b.com/i/300dpi/MVD5478D.jpg
Media Contact: Brian Gross, BSG PR, 818-340-4422. Email: Brian@bsgpr.com. Twitter: @bsgpr.
About Wild Eye Releasing:
Wild Eye Releasing is one of the most talked about independent,artist-friendly micro labels in digital and traditional distribution, with an odd and exciting leaning to genre-bending and groundbreaking experimental, exploitation and documentary films that comprise an ever-expanding library of challenging and crowd-pleasing favorites. Previous releases include Night of the Living Dead: Reanimated, The Story of Rock 'N' Roll Comics, The Disco Exorcist, Blitzkrieg, and The Death of Andy Kaufman.