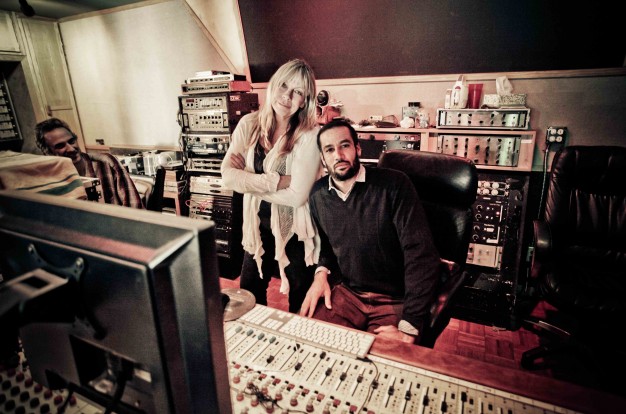 By "Bad" Brad Berkwitt
Photo Credit: Myriam Santos
Last night at the Wolftrap Filene Center in Vienna, Virginia, I attended a concert with a buddy of mine named Lisa who turned me on to singer, Ben Harper, several months ago. In front of what appeared to be a sold out crowd, Ben's opening act was Rickie Lee Jones who walked on to center stage in a long black dress, sat down and delivered vocals throughout her set that put me in the mindset of Stevie Nicks in her vocal prowess, and Billie Holiday in her delivery of the songs. Needless to say, I was very impressed. In fact, I would like to see Rickie in an even smaller setting because she has that (I am singing to just you type of delivery) which in very small venues, you can really take it in.
Rickie announced that Ben had produced her recent album and then he joined her on a cover of the Rolling Stones, "SYMPATHY FOR THE DEVIL." Jones knocked it out the park and no doubt, Mick Jagger was smiling when he heard it as well.
Ben Harper took to the stage to a loud roar of applause. He was humbled throughout by the reception to his first ever acoustic concert which heard him open with a cover of "TROUBLE MAN," a great track that the late Marvin Gaye made famous in the 1970s.
Three songs I had heard for the first time performed by Ben that I really enjoyed were: Mister, Suzie Blue, and Another Lonely Day, which he gave every ounce of his very soul when he sang them.
If you have not seen Rickie Lee Jones or Ben Harper, take the time to do so. You will not be disappointed.