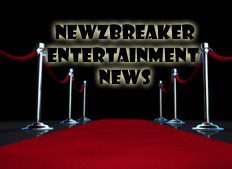 The Sarah Kelly Music School was opened last fall by two-time Grammy nominated songwriter and Christian music favorite, Sarah Kelly, who has written songs not only for her own albums but also to help other artists reach the top of the charts.
Located in The Woodlands, north of Houston, Texas, the school offers students a great opportunity to learn to play instruments and write music. Even if students have no previous music experience, they learn to play songs after just a few weeks of lessons and are soon writing their own first songs with a chance at being accepted into the school's Artist Development Classes. In these classes the focus is on production, vocal training and song writing – giving students access to a studio where their songs are recorded by a professional producer. What sets this school apart from others is that instead of recitals, students experience real 'gigs' where they get to know the feel of a stage performance.

The whole school is buzzing right now with the news that producer Jeremy Hunter (who Sarah shared her first Grammy nomination with), known for his work with industry-greats Taylor Swift, Jewel, Amy Grant and currently Pink, will be making a visit to the school in September to meet selected songwriters – who could possibly be tomorrow's hot new stars!
Sarah Kelly's love and passion for Christ is so evident by the love she gives to her students. She wants to see them become the next worship leaders, songwriters, and artists and her goal is to inspire and teach the students to create their own music. Students get to learn chord playing, classical piano training, ear training, theory, sight reading – and the whole process of writing a good song which includes choosing the chords, creating the melody, and writing the lyrics.
Midnight Sun is the latest album from this Christian music favorite that tells a story of healing, restoration and empowerment. While Kelly has changed since her early days in the industry, she hasn't lost her rock edge – Midnight Sun is one part rock riff and one part love letter, with worship being the glue that holds it all together.
Sarah Kelly is a guest teacher at the University of Southern California where she teaches songwriting to the next generation of writers. Since the release of her first album she has played hundreds of shows every year, including 10,000-people festivals in Europe, the hottest clubs in Los Angeles, as well as some of the biggest churches in America, but while her career has taken her across the world to perform for thousands and thousands of people, her heart has always been in teaching others how to express themselves in the language of music.
For more information, please visit the school's website at: www.sarahkellymusicschool.com.