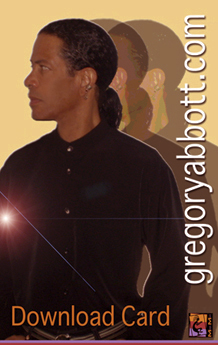 Personal Note from singer Gregory Abbott to all of his fans.

Happy Summer. Hope you are all enjoying this season and that you had a chance to meet up with old friends and family, perhaps grab a bit of vacation… or at least relax a little bit. I've been spending a lot of time on my boat this summer. The America's Cup comes to San Francisco in 2013 and preliminary races have already begun. Its the 'quintessential' race for sailing yachts. And, just like the Olympics, it brings a multitude of nationalities to this fair city. I've never personally been into racing although I love to watch them. I'm more of a 'chug along on the water with no destination' type of guy. I love the serenity, the beauty and the excitement of simply exploring…. that brings me to talking about:
The 2012 Olympic Games. I've always loved to watch the Parade of Nations and see the mix of countries and culture. I believe it suggests to all that we can indeed get together in peace if we really wanted to… And its so satisfying to watch the magic that happens when an athlete digs deep and comes out with a Gold, Silver or Bronze… especially when it was not expected. It's what I love about life and the Olympic Games magnifiy that idea….
Antigua and Barbuda sent athletes to the games mostly in Boxing, Track and Field, and Cycling (one Equestrian); and I smiled seeing them come into the arena with their tiny delegation of 6 and later to see the United States come in with almost 600! lol.
My CD Drop Your Mask is doing quite well. I want to thank all of you who picked up a copy and passed along the music and info about the release to others.
I have a radio interview coming up on August 12th with Chaye Alexander. I'm actually not sure if its live or not but will keep you posted. Here is the link to the station:
 We just put out a NEW summer single this month called "Sugar Sugar". Give it a listen and let me know what you think. I love hearing from you all.
Sugar Sugar Single (New!)
If you didn't get a chance to listen to "Island Woman" which we released earlier this year, you can click the link here.
That's it for now. Big year. Olympics, Elections, Music 🙂
Stay cool if you happen to be living where there are heat waves… BE cool.. wherever you are! Remember that there is no such thing in anyone's life as an unimportant day and no such thing as an unimportant person.
Musically yours,
Gregory