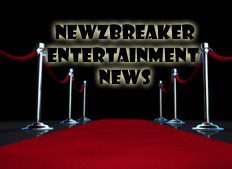 With ROAR Mobile Apps, Smaller Churches Get A Chance To Be Heard
Knowledge is power; putting your message at the fingertips of your audience puts them in the know and your organization in the driver's seat. Now, non-profits and churches can enter into the mainstream of technology by having specialized connections with their congregation or supporters developed for less by ROAR. Apps for cell phones and tablets can enrich the relationship between a non-profit and its donors by keeping them updated on events, providing tools for development and more. Social media can keep relationships going when people are not in the same physical room.
"We feel like we're empowering urban communities to use technology because of the reasonable costs for development and the expertise we bring to the table," says Matt McKee, CEO of ROAR. "We have a new partnership with T.D. Jakes Ministries and we're working with churches like Church Without Walls in Houston, TX, and these experiences are helping us reach out to more groups like them."
As a partner at the recent Pastor and Leaders Conference hosted by Bishop T.D. Jakes, ROAR is expanding its reach in urban communities. Social media and mobile apps can be used to help non-profit connect with its followers in a number of different ways. ROAR develops programs that allow access to audio and/or video podcasts, workshops or classes. Live video feeds are also available, allowing members to be a part of church life even when they're out of town. Photos from events or mission trips can be a part of a mobile app as well. An interaction wall feature lets church members connect with each other, not just the church office, and a giving function supports the all-important mission of funding the organization.
Founded in 2010, ROAR is one of the top iPhone and Android app developers for churches, ministries, and non-profits. To better serve organizations with their overall growth strategy, ROAR added social media strategy to its offerings in 2012. ROAR also has consulted with many of the top churches and some of the smallest non-profits in the nation. ROAR supports app development for most types of mobile devices and offers customers custom branding, audio streaming, event calendars, blog/news readers, streaming video and social media integration, all built on a custom WordPress platform that gives organizations the ability to update their apps and keep information current for users.
A pastor for ten years, ROAR founder and CEO Matt McKee is combining his love of non-profits with the technology business. ROAR is the official mobile app developer for T.D. Jakes Ministries, Group Publishing, Simply Youth Ministry, ORANGE, and Digital Church by LifeWay.
Please see: http://ROAR.pro