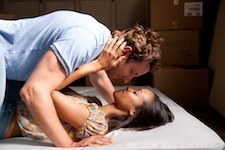 **NEW BEHIND THE SCENES FOOTAGE:
Download: http://bit.ly/BTS_FromSundanceToScreen
YouTube: http://youtu.be/tA1irsSqgBE
Enjoy and please feel free to share with your readers!
————————–
THE WORDS opens in theaters on September 7th, 2012!
————————–
Official Website: http://www.thewordsmovie.com
————————–
Like us on Facebook: http://www.facebook.com/TheWordsMovie
————————–
Follow us on Twitter: http://www.twitter.com/TheWordsMovie
————————–
Check us out on Pinterest & Tumblr: http://pinterest.com/cbsfilms & http://thewordsmovie.tumblr.com
————————–
Official Trailer: http://youtu.be/bhh7yYWUccI
NEW! Official Motion Poster: http://thewordsmovie.com/poster/
Official Poster: http://bit.ly/TheWords_Poster
Official Stills: http://bit.ly/TheWords_Stills
————————–
Directed & Written by: Brian Klugman, Lee Sternthal
Produced by: Michael Benaroya, Tatiana Kelly, Jim Young, Antonio Calvache
Starring: Bradley Cooper, Zoe Saldana, Jeremy Irons, Dennis Quaid, Olivia Wilde & Ben Barnes
Genre: Romantic Drama
Studio: CBS Films
—————————-
Starring Bradley Cooper, Oscar®-winner Jeremy Irons, Dennis Quaid, Olivia Wilde and Zoë Saldana, the layered romantic drama The Words follows young writer Rory Jansen who finally achieves long sought after literary success after publishing the next great American novel. There's only one catch – he didn't write it. As the past comes back to haunt him and his literary star continues to rise, Jansen is forced to confront the steep price that must be paid for stealing another man's work, and for placing ambition and success above life's most fundamental three words.