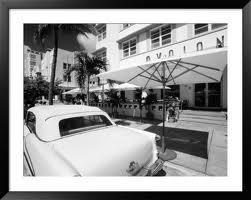 By Danny Allen
Good morning NewzBreaker readers. As I sit out today on my patio overlooking the Biscayne Bay, I am thrilled to let the cat out of the bag on something. Many of you know my nephew as "Bad" Brad, but to me he is Bradley, my late older brother Alvin's son. Bradley asked me last year to write for NewzBreaker and it has been an absolute delight to do it as much as I can. Well, he is actually flying down to Miami Beach tomorrow with his stunning and lovely fiancée, Valarie to stay a few days with my wife Bianca and I. I am hoping that they inform of me of a pending marriage date which I have been wishing to hear for a long time now. In Sept 2009, I first met Valarie when Bradley brought her for a Miami Beach vacation and Bianca & I fell in love with her. She has an amazing aura, and to see my nephew so happy, warms my heart.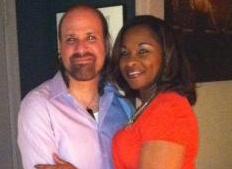 My brother Alvin is smiling down from above without any doubt in my mind when he sees these two together….
So now that the cat is out the bag, let's hope Bradley and Valarie tie the knot very soon…
In 1955, I arrived on Miami Beach which at the time, was a paradise. The hotels and beaches were full of tourists and the Mafia was rampant, but pertinent to sustaining a strong financial hold that pushed money all around Miami Beach. I had just started in the talent business and was doing some work for Frank Sinatra who owned Miami Beach at the time. I feel in love with the area and put a down payment on a condo that I would keep for many years.
Over those years, Miami Beach changed and not always for the better. In the mid 80's, Miami Vice put it back on the map by revamping the old hotels and turning them into Art Deco. As of 2012, it is clearly not the same place I came to know in the 1950's, but it is going to be home for the remainder of Bianca's and my years…..